Respond. Advance. Deliver.
Mission
Through our knowledge, expertise and intimate understanding of the Department of Defense, NSRI helps move federal agencies toward their national security mission objectives. As a DoD- designated University Affiliated Research Center sponsored by U.S. Strategic Command, NSRI is a determined trusted-agent, delivering solutions demanded by the DoD and the nation.
Capabilities
NSRI deepens U.S. strategic and operational understanding of 21st-century national security implications by providing research, development, testing, evaluation and training across the threat spectrum and across multiple domains.
Workforce
Undergraduate and graduate students as well as postdoctoral scientists have the ability to participate in ground-breaking research through NSRI and its partners. Working with top researchers prepares students for internships and employment within the DoD and other agencies.
Experienced Scientists & Strategists
NSRI Leadership
With more than 240 years of experience working in or in support of the DoD, NSRI's leadership team is dedicated, knowledgeable and ready to act.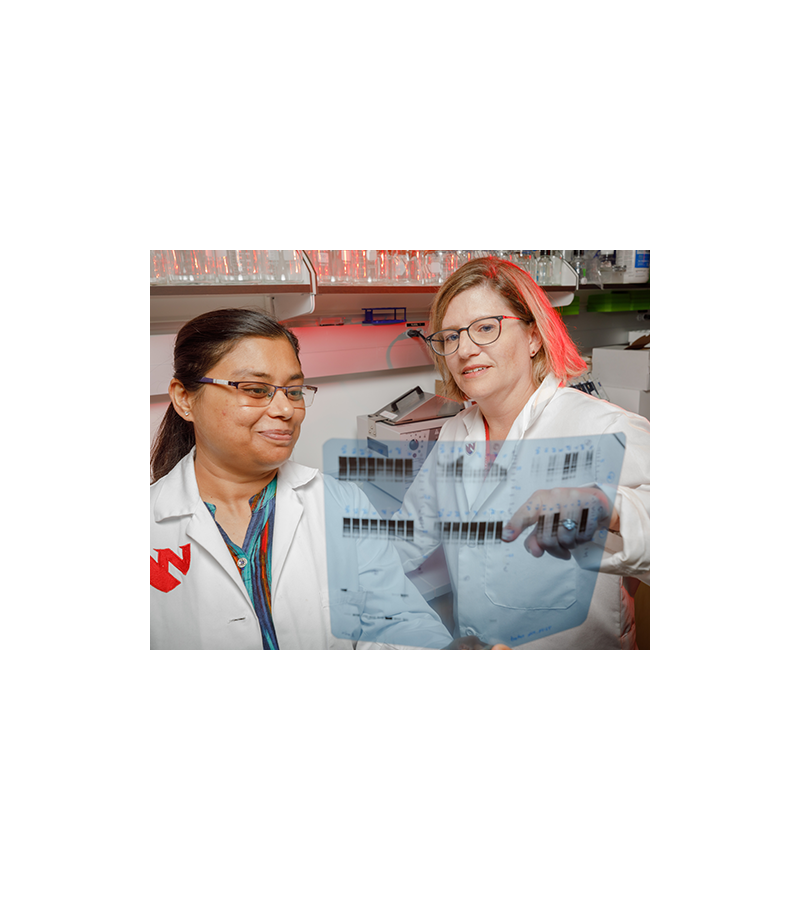 NU Researchers
NSRI collaborates with interdisciplinary, experienced University of Nebraska researchers who have unparalleled ability to investigate and solve multiple defense-related challenges.
USSTRATCOM Sponsorship
A University Affiliated Research Center (UARC) sponsored by U.S. Strategic Command, NSRI accesses multiple leverage points to focus on strategic deterrence requirements, advocates for paths-to-solutions for federal agencies and delivers cutting-edge research.
Work With NSRI
As USSTRATCOM's University Affiliated Research Center (UARC), the National Strategic Research Institute at the University of Nebraska provides an invaluable understanding of strategic deterrence and CBRNE-related requirements gaps. Our Institute's rapid-response capabilities can help meet your research and solutions needs. Connect with us to find out what we can accomplish together.
Get Started
COOKIE USAGE:
The University of Nebraska uses cookies to give you the best online experience. By clicking "I Agree" and/or continuing to use this website without adjusting your browser settings, you accept the use of cookies.