Recruit. Employ. Mentor.
As a trusted agent of the federal government, NSRI supports national interests and strategies by providing the Department of Defense and other federal agencies with evolutionary and revolutionary solutions to the dangerous and emerging threats of today and of the future.
One of the most critical solutions is a knowledgeable, capable and committed workforce equipped to carry forward 21st-century national security missions. NSRI invests its time, talent and resources into developing students from the University of Nebraska and beyond to pursue defense-related careers.
Student Highlights@headingTag>
Undergraduate & Graduate Student Internship Opportunities
Our institute is proud to inspire and mentor students
who will be the defense-related scientists of the future.
There are no positions open at this time.
NSRI programs are intended for highly motivated, committed students.
If selected, undergraduate and graduate students will contribute directly to federal government contracts or within the mission space of a DOD sponsor. Each program may have its own requirements, but all programs maintain specific minimum requirements.
Minimum Requirements
Completed at least one year of a four-year undergraduate degree program
Minimum GPA of 3.0 on 4.0 scale
Due to the nature of the work at NSRI, most positions will require U.S. citizenship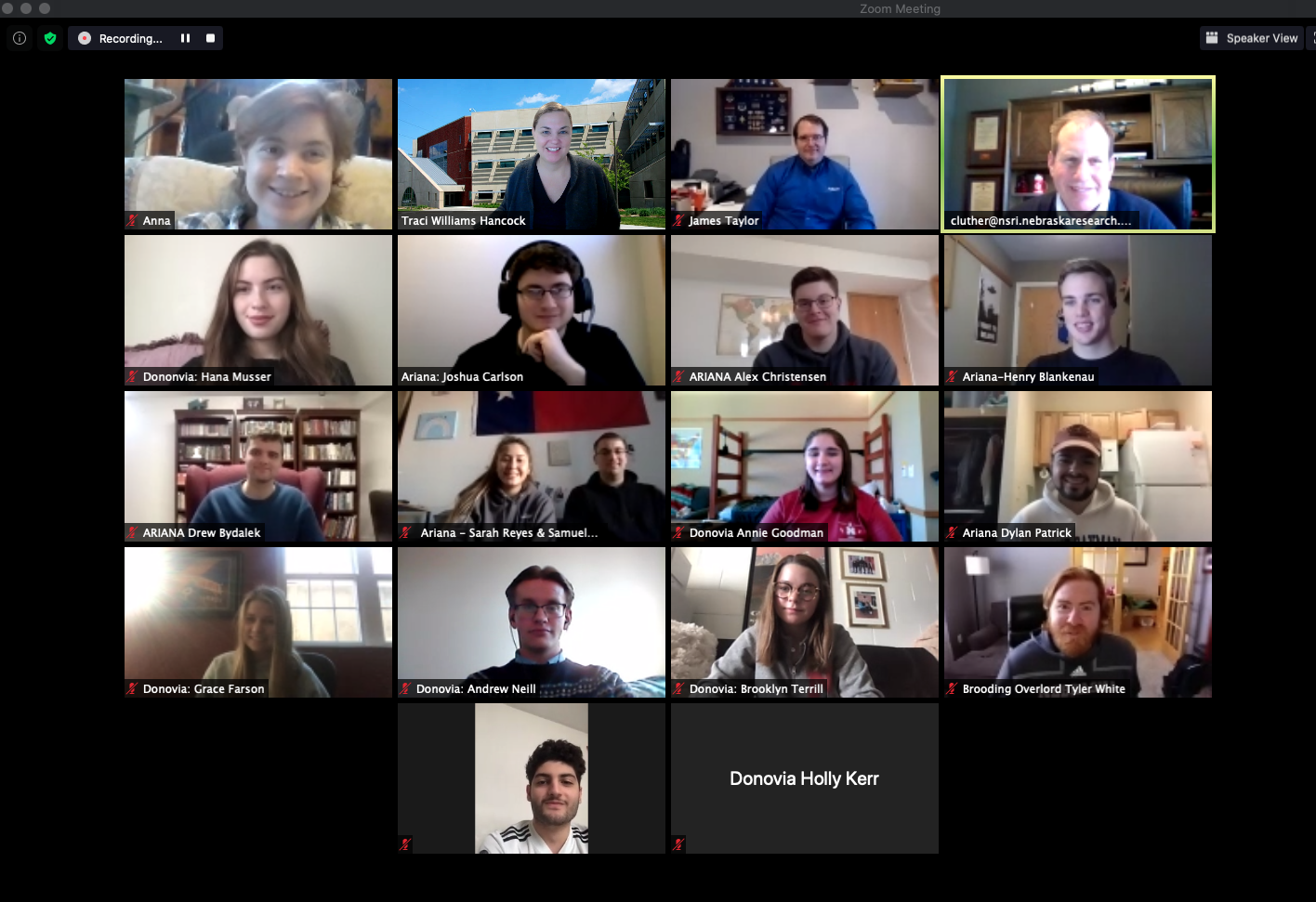 Through roleplaying, wargaming unearths unique insights and variables in complex and competitive situations that wouldn't necessarily arise in simple discussions or brainstorming. The technique allows participants to gain better insight into decision-making.
Wargames can be applied to any competitive scenario, from global politics to local business to risk management. NSRI uses wargames to bring students together to discover potential solutions to the country's most perplexing issues.
Connect with us below if you are interested in participating in or creating a wargame for students.
NSRI hosts Army vs Air Force ROTC virtual wargame for WPI
Connect With Us
Have a question about an application or do you want to partner to create a new student opportunity? Let us know!
Connect
COOKIE USAGE:
The University of Nebraska uses cookies to give you the best online experience. By clicking "I Agree" and/or continuing to use this website without adjusting your browser settings, you accept the use of cookies.