Marty Sikes, MS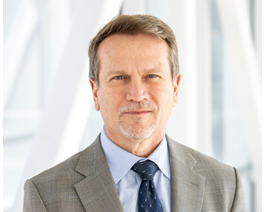 Associate Executive Director
Chemical & Biological Defense
Marty Sikes is the Associate Executive Director for Chemical and Biological Defense Programs at the National Strategic Research Institute at the University of Nebraska, the DOD-designated University Affiliated Research Center sponsored by U.S. Strategic Command.
Immediately prior to his appointment at NSRI, Mr. Sikes was on assignment to the Joint Program Executive Office for Chemical and Biological Defense (JPEO-CBRND) via the Intergovernmental Personnel Act (IPA). In this capacity, Mr. Sikes served as the JPEO-CBRND's Deputy Director for Strategic Stakeholder Engagements where he developed strategies to support U.S. Combatant Commands and other Department of Defense stakeholders with their material and non-material CBRN capability requirements. Additionally, Mr. Sikes established and managed collaborative partnerships and opportunities, facilitating the execution of cost-effective, innovative and interoperable capabilities and initiatives with the U.S. Department of Homeland Security and other interagency partners across the CWMD/CBRN mission space.
Mr. Sikes has an extensive background in leading CBRN Defense and Security Cooperation programs with the DOD, the U.S. Interagency and International Partners in more than twenty countries throughout Eastern Europe, Africa, Southeast and Southwest Asia.
From 2010 and 2015 he worked onsite in the Republic of Korea (ROK) as the first JPEO-CBRND Liaison Officer to U.S. Forces Korea (USFK), working closely with senior leaders from USFK, the U.S Embassy and the ROK Government. While in Korea Mr. Sikes led the design and development of a Biological Surveillance Systems Integration Laboratory and played a lead role in implementing USFK's integrated biological defense capability and establishing a Whole of Government Biological Response Framework with the Republic of Korea. Upon completion of his assignment in the ROK, Mr. Sikes was redirected to establish and serve as the first JPEO-CBRND Liaison Officer to U.S. European Command (USEUCOM) and U.S. Africa Command (USAFRICOM) in Stuttgart Germany. He played a key role in identifying critical capability gaps facilitated by the design and execution of a comprehensive CBRN capability assessment of the USEUCOM Area of Operations.
Mr. Sikes is a former member of the Principal Professional Staff at the Johns Hopkins University Applied Physics Laboratory. His knowledge and experience include strategy and concept development, systems integration and evaluation of chemical and biological defense systems and information management tools used to provide situational awareness and decision support from All Hazard and Health Security incidents.
Mr. Sikes is a retired U.S. Navy Medical Service Corps Officer with specializations in public health, biological defense and CBRN Medical Preparedness and Operations, serving in a variety of positions leading force health protection, environmental health and all hazard preparedness and response programs. Prior to commissioning, Mr. Sikes served as a Hospital Corpsman with the Fleet Marine Force.
Mr. Sikes completed his graduate degree from the University of Laverne, Laverne, Calif. He is a Registered Environmental Health Specialist. He is also a recipient of the distinguished U.S. Navy George C. Hansel Environmental Health Officer of the Year award.
Connect With NSRI
As the DOD-designated University Affiliated Research Center (UARC) of U.S. Strategic Command and the University of Nebraska System, the National Strategic Research Institute (NSRI) delivers solutions for strategic deterrence and CWMD mission requirements gaps. Our rapid-response capabilities and efficient contracting vehicle can help federal government program managers meet critical research and development needs. Connect with us to learn more.
Get Started
COOKIE USAGE:
The University of Nebraska System uses cookies to give you the best online experience. By clicking "I Agree" and/or continuing to use this website without adjusting your browser settings, you accept the use of cookies.