Tami Thompson, Ph.D.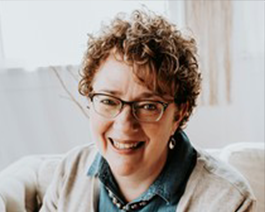 Dr. Tami Thompson is the Strategic Advisor for the National Strategic Research Institute at the University of Nebraska, the DOD-designated University Affiliated Research Center sponsored by U.S. Strategic Command.
Dr. Thompson is an associate professor of business at Nebraska Wesleyan University (NWU), currently on sabbatical. Prior to her leave, she was the chair of the business, accounting and economics department and the M.B.A. program director at NWU. Dr. Thompson developed several project-based learning courses at undergraduate and graduate levels designed to serve local community organizations while allowing students to explore real-world business problems. This experiential learning pedagogy is designed to focus on students' critical thinking, collaboration and communication skills.
She holds a doctorate degree in organization and management, a master's degree in business administration and a bachelor's degree in statistics. In addition, Dr. Thompson is a Gallup-Certified Strengths Coach and an Everything DiSC Workplace Facilitator.
After receiving her commission through the Reserve Officer Training Corps from Iowa State University in 1987, Colonel Thompson was stationed at Tyndall A.F.B., FL, as an Intelligence Officer. In 1997, she began working full-time in the Nebraska Air National Guard as an Intelligence Officer with the 155th Operations Support Flight.
Her military career covered a variety of assignments, including command of the 170th Operations Support Squadron, 155th Medical Group, and 155th Mission Support Group. She became the first female and non-rated Operations Support Squadron Commander in the Air National Guard when she took over as commander of the 170th Operations Support Squadron in 2007. In 2011, she moved into the 155th Medical Group Commander position, where she led a CERF-P (Chemical, Biological, Radiological/Nuclear, and Explosive Enhanced Response Force Package) medical unit for the state of Nebraska. In 2014, she was assigned as the 155th Mission Support Group Commander, responsible for managing and developing over 400 airmen in logistics, information technology, contracting, security, personnel, and civil engineering.
Colonel Thompson participated in several combat and contingency operations, including Decisive Endeavor, Deliberate Guard/Forge, Allied Force, Northern Watch, Noble Eagle, Enduring Freedom and Iraqi Freedom.
Dr. Thompson currently serves on the Nebraska Commission on Military and Veteran Affairs for the 1st Congressional District.
COOKIE USAGE:
The University of Nebraska System uses cookies to give you the best online experience. By clicking "I Agree" and/or continuing to use this website without adjusting your browser settings, you accept the use of cookies.