Nuclear deterrence theory for a multi-polar world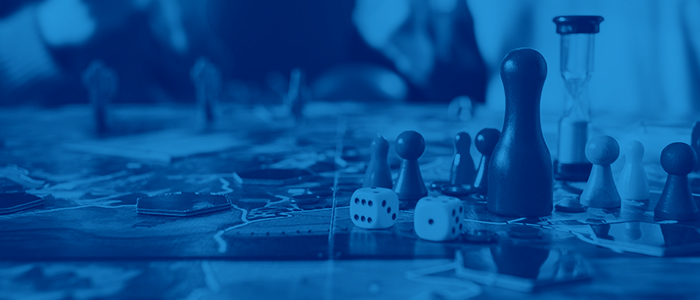 Deterrence remains the most important element of the U.S. nuclear strategy, but for the first time in history, the U.S. must deter two nuclear-armed peer adversaries — Russia and China.
This NSRI IRAD project, funded in August 2022, aims to extend game theory and agent-based modeling to gain insight into this tripolar dynamic. Game theory is an important tool that is used to help decision makers understand how individuals, groups and nations may interact when engaging with one another. Significant work was done to develop the game theoretic models of bipolar conflict and deterrence, but research in the tripolar domain is lacking. Conflicts with two or more powers are much more complex than conflicts presented in past research, and the research team aims to help distill these complexities to begin to understand how the U.S. can prevent catastrophes in a world where many nuclear powers exist.

The interdisciplinary, multi-campus research team has already involved four students into the development of the concept and proposal with more planned going forward.
"Contributing to national security in this way is one of the best parts of my job. When I do typical academic research, it is often hard for me to see who will benefit from the effort I am making to describe the way the world works. When I do security research, I KNOW that it matters, and has a real benefit. It benefits me, it benefits my family, my friends, and the rest of the country. That kind of impact is unique and I really cherish the opportunity to be involved in this effort." — Dr. Dusty White, NSRI fellow and assistant professor of economics at the University of Nebraska at Omaha
Research Team
Principal Investigator: Dustin White, NSRI fellow and assistant professor of economics at the University of Nebraska at Omaha
Christopher Yeaw, NSRI associate executive director
Jacques Bou Abdo, NSRI fellow and assistant professor of cyber systems at the University of Nebraska at Kearney
COOKIE USAGE:
The University of Nebraska System uses cookies to give you the best online experience. By clicking "I Agree" and/or continuing to use this website without adjusting your browser settings, you accept the use of cookies.