Marty Sikes III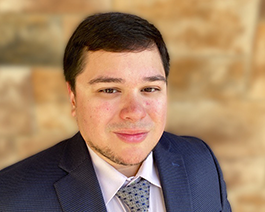 Operations Manager
Field Operations & Training
Marty Sikes III is the Operations Manager for the Field Operations and Training Directorate for NSRI.
In this capacity, he plans, coordinates and implements business processes and services supporting the efficient and effective utilization and execution of training programs and activities delivered by a multidisciplinary team of seasoned CBRNe operators, first responders and academic researchers. Sikes also serves as an exercise facilitator supporting the planning, design and conduct of mass casualty and CBRN scenario exercises and training events.
Prior to joining NSRI, Sikes completed an internship at the Center of Health and Homeland Security at the University Of Maryland's Law School where he supported the development and execution of mass casualty and terrorist response exercises.

Sikes holds a master's of science degree in international emergency management from the University of Maryland.
COOKIE USAGE:
The University of Nebraska System uses cookies to give you the best online experience. By clicking "I Agree" and/or continuing to use this website without adjusting your browser settings, you accept the use of cookies.