Chris Luther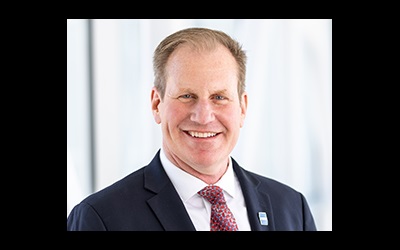 Chris Luther is a Senior Operations Analyst for the National Strategic Research Institute at the University of Nebraska, the DOD-designated University Affiliated Research Center sponsored by U.S. Strategic Command.
He performs research and acts as a multi-functional bridge between NSRI's Department of Defense sponsors and University of Nebraska stakeholders and researchers, helping to ensure concepts and requirements are effectively translated. His recent research activities have spanned:
Electromagnetic Spectrum Operations (EMSO)
Nuclear weapon system safety and security
Nuclear Command Control and Communications (NC3)
21st-century deterrence and assurance
Wargaming
Planning and leading activities in NSRI's annual strategic deterrence internship program
Luther served for 22 years as an officer and aviator in the United States Air Force, retiring at the rank of Lieutenant Colonel in 2017. During his career, he worked and led in a variety of related military mission areas that include Intelligence, Surveillance and Reconnaissance (ISR), Electronic Warfare (EW), joint air operations planning and undergraduate/graduate-level flying training.
Starting as an RC-135 Electronic Warfare Officer in 1997, he flew numerous sensitive reconnaissance operations around the globe and participated in most major U.S. combat operations through 2008. For actions on the opening night of Operation DESERT FOX in 1998, he became a member of the Air Force's Reconnaissance Crew of the Year in 1998.
In addition to his electronic warfare flying specialty, he also spent an assignment as an Operations Officer and Strike Advisor on U.S. Strategic Command's Nuclear Command and Control (NC2) team followed by a tour in South Korea as the Deputy Chief of the Combat Plans Division of the 607th Air Operations Center.
An interesting highlight from his Air Force career occurred in 2014 when he suddenly found himself leading a 39-hour effort that involved a large swath of military and local first responder personnel as well as federal, state, and local government stakeholders, working with NSRI and University of Nebraska Medical Center (UNMC) researchers to safely receive the nation's third Ebola patient into Offutt Air Force Base under the scrutiny of the national media. After the successful transfer to UNMC's Biocontainment Unit, the Air Force subsequently distributed Offutt's plan and lessons learned to other military bases and countries to use as a baseline to help ensure pandemics didn't inadvertently emerge from the movement of patients with highly contagious diseases.
Luther received his bachelor of science degree in mechanical engineering from the University of Cincinnati and a master's degree in human relations from the University of Oklahoma. He recently completed a certificate in systems engineering from Massachusetts Institute of Technology and periodically takes key technology-themed classes for continued professional development and awareness.
Connect With NSRI
As the DOD-designated University Affiliated Research Center (UARC) of U.S. Strategic Command and the University of Nebraska System, the National Strategic Research Institute (NSRI) delivers solutions for strategic deterrence and CWMD mission requirements gaps. Our rapid-response capabilities and efficient contracting vehicle can help federal government program managers meet critical research and development needs. Connect with us to learn more.
Get Started
COOKIE USAGE:
The University of Nebraska System uses cookies to give you the best online experience. By clicking "I Agree" and/or continuing to use this website without adjusting your browser settings, you accept the use of cookies.