Daniel Van Buren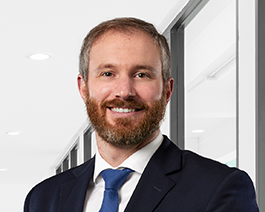 Senior Scientist
Chemical & Biological Defense Programs
Daniel Van Buren is a Senior Scientist for Chemical and Biological Defense Programs at the National Strategic Research Institute at the University of Nebraska, the DOD-designated University Affiliated Research Center sponsored by U.S. Strategic Command.
In his role at NSRI, Van Buren serves as a principle investigator for countering weapons of mass destruction (CWMD) efforts for the Department of Defense and other government agencies and supports multiple CWMD efforts across the chemical, biological, radiological and nuclear (CBRN) threat space.
Van Buren joined NSRI after working at Johns Hopkins University-Applied Physics Laboratory, where he began his career supporting CBRN defense programs for the DOD and federal government. Throughout his career Van Buren has supported efforts in identifying emerging threats, research and development of novel chemical warfare agent defeat technologies, development of tag track and locate technologies and execution of training exercises that focused on identifying equipment, sampling and handling procedures, and sample analysis.
Van Buren received his master's degree in engineering management from Johns Hopkins University and a bachelor's of science degree in an American Chemical Society accredited chemistry program from Roger Williams University.
COOKIE USAGE:
The University of Nebraska System uses cookies to give you the best online experience. By clicking "I Agree" and/or continuing to use this website without adjusting your browser settings, you accept the use of cookies.