Josh Miller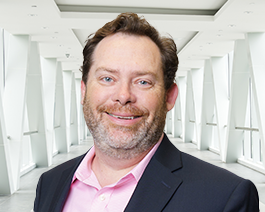 Senior Analyst
Strategic Operations and Effects
Josh Miller is a Senior Analyst for the National Strategic Research Institute at the University of Nebraska, the DOD-designated University Affiliated Research Center sponsored by U.S. Strategic Command.
Miller performs research and acts as a multi-functional bridge between NSRI's Department of Defense sponsors and University of Nebraska System stakeholders and researchers, helping to ensure concepts and requirements are effectively translated. His recent research activities have spanned:
Systems Integration
Nuclear Weapons Effects
DEVSECOPS
Wargaming
Planning and leading activities in NSRI's annual strategic deterrence internship program
Miller served 20 years as an officer in the U.S. Army, retiring at the rank of lieutenant colonel in 2020. During his career, he worked and led in a variety of mission areas that included: chemical, infantry, intelligence and maintenance officer positions as a company grade officer and staff, analysis, joint exercise planning and instructor at USMA as a field grade officer.
He started as chemical, biological, radiological and nuclear (CBRN) officer after graduating officer candidate school in the fall of 2000. He served in the 82d Airborne Division from 2001 to 2005 as a CBRN staff officer at both the battalion and brigade level as well as a CBRN platoon leader and anti-tank platoon leader and deploying to both OEF and OIF.
Following his assignment in the 82d Airborne Division, Miller served as a CBRN intelligence officer for the 20th CBRNE Command. Shortly after that he did company command in the 22d Chemical Battalion (TE) and served as the battalion maintenance officer. Follow-on assignments included primary CBRN planner for Teir-1 Joint Exercises for the USSTRATCOM Center for Combating WMD, Integrated Product Team lead for fire ignition and spread modeling for USSTRATCOM, Lead for the Consequence Assessment Working Group and Tri-lab activities on behalf of USSTRATCOM. For his final assignment he served as an instructor for the chemistry department at the United States Military Academy.
Miller received a bachelor's of science degree in chemistry from the University of Central Missouri, a master's of science in environmental management from Webster's University and a master's of science in combating WMD (emphasis in chemical weapons technology) from the Air Force Institute of Technology.
COOKIE USAGE:
The University of Nebraska System uses cookies to give you the best online experience. By clicking "I Agree" and/or continuing to use this website without adjusting your browser settings, you accept the use of cookies.