Kenneth Werstak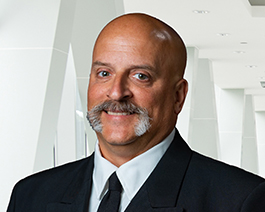 CBRNE Program Manager
Field Operations & Training
Kenneth Werstak is CBRNE Program Manager for field operations and training at the National Strategic Research Institute at the University of Nebraska, the DOD-designated University Affiliated Research Center sponsored by U.S. Strategic Command.
Werstak served a 24-year U.S. Government career as Special Agent and Supervisory Special Agent (SSA) with the Federal Bureau of Investigation (FBI). For 28 years, Werstak also served as a firefighter and Nationally Registered Paramedic in the volunteer service, as well as the professional career field, where he continues to hold various certifications.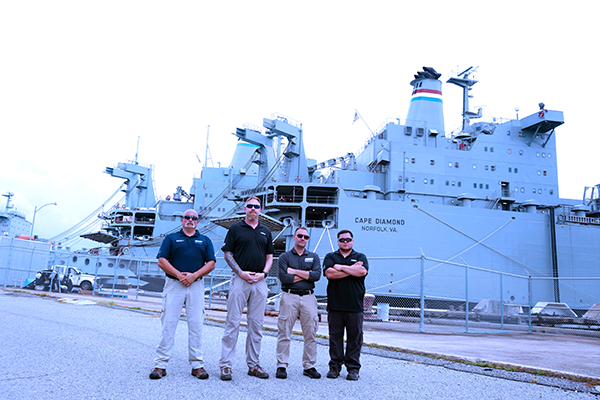 As a former Certified-FBI WMD coordinator and FBI SSA within the FBI WMD Directorate, Operational Response and Readiness Unit and FBI Laboratory's Operational Response Section, Werstak has robust operational experience leading U.S. Government, local, state and federal first responder assets. During times of national crisis or in CONUS/OCONUS settings, Werstak has developed diverse contacts across the full spectrum of U.S. Government and private sector domains. Working alongside multi-agency CBRNE partners during National Special Security Events including Republican National Conventions, Presidential Inaugurations, Presidential State of the Union Addresses and professional sports bowl games, Werstak has orchestrated and guided task force prevention efforts and real-world response activities from the FBI All Hazards Center's Command position.
In 1999, supporting the FBI's war crimes investigation on behalf of the International Criminal War Crimes Tribunal for the Former Yugoslavia, Werstak deployed to Macedonia and Kosovo where he processed extremely violent mass fatality scenes and mass grave burial sites with multi-agency partners. On Sept. 11, 2001, Werstak led the FBI's multi-agency response into the crash of United Flight 93 in Shanksville, Pennsylvania, serving as the "Ground Zero" team leader with the FBI Evidence Response Team (ERT). Weeks later he supported multi-agency forensic recovery operations at the Fresh Kills Landfill, Staten Island, New York, delivering lone emergent medical care and sick call medicine to more than 1,000 forensic recovery personnel assigned to midnight shift recovery operations. In 2003, Werstak orchestrated forensic recovery operations in response to the FBI CollarBomb Investigation in Erie, Pennsylvania, processing the initial post-blast bombing scene and dozens of complex crime scenes that followed.
As a former FBI Advanced Capabilities Paramedic (ADCAP), Werstak served alongside a close cadre of highly trained and seasoned tactical paramedics delivering "good medicine in bad places." Amidst high-stress and often times under austere conditions, Werstak and fellow FBI ADCAP Paramedics supported high-profile FBI investigations, FBI tactical teams, FBI ERT teams and FBI Hazardous Evidence Response Teams in CONUS and extremely remote OCONUS settings.
As a former FBI Hazardous Materials Technician and Operator, Werstak has led and participated in multiple high-profile FBI investigations, including the FBI Amerithrax investigation from 2002 to 2008. Additionally, Werstak led a successful multi-agency response, recovery and successful prosecution of a lone offender that desired to utilize homemade ricin to injure and potentially kill first responders in Coventry, Ohio. From 2017 to 2019, Werstak further led the U.S. Government's National Technical Nuclear Forensics, Ground Collection Task Force where multi-agency U.S. Government partners exercised SOPs/SOGs in the response to intentional acts of terrorism involving nuclear material within the U.S. and Allied countries.
COOKIE USAGE:
The University of Nebraska System uses cookies to give you the best online experience. By clicking "I Agree" and/or continuing to use this website without adjusting your browser settings, you accept the use of cookies.