Kevin Crown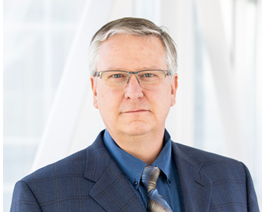 Senior Scientist
Chemical & Biological Defense Programs
Kevin Crown is a Senior Scientist in Applied Biology at the National Strategic Research Institute at the University of Nebraska, the DOD-designated University Affiliated Research Center sponsored by U.S. Strategic Command.
Crown contributes his laboratory expertise to many projects at NSRI and is currently splitting his time between labs at the University of Nebraska Medical Center (UNMC) and managing the NSRI Collaborative Biosecurity Laboratory at the University of Nebraska–Lincoln (UNL). Among many projects, he is currently establishing an in-house electrospinning capability for NSRI at UNL, preparing for work that leverages the UNL Animal Biosafety Level 3 Laboratory on campus and finishing up his graduate work toward his doctorate degree in biological defense and health security through UNMC.

At seventeen years old, Crown started his U.S. Navy enlistment as an Aviation Electronics Technician. During operations Desert Shield/Desert Storm and Southern Watch, he served in the 7th Fleet aboard the USS Midway (CV-41), forward-deployed to Yokosuka, Japan as ship's company. After the ship's decommissioning, Crown was reassigned to Naval Air Station Miramar and, as a proud "Sun King" in Airborne Command & Control Squadron (VAW) 116, he was attached to the USS Ranger (CV-61) until it was decommissioned and then the USS Constellation (CV-64). After his service, Kevin continued his military career as a Construction Electrician Seabee in the U.S. Navy Reserves while earning his bachelor's degree in biology at the University of New Mexico.
Crown brings more than 20 years of laboratory experience in bacteriology and virology. During his 18 years working at Sandia National Laboratories in Albuquerque, New Mexico, he earned his master's degree in biology, which concluded with him and Dr. Joshua Santarpia sharing a patent based on his thesis work in developing a method of expanding the host-range of bacteriophage.
As a principal technologist at Sandia National Laboratories, Crown gathered experience in molecular biology while helping to isolate and integrate genetically modified enzymes into microelectromechanical systems (MEMS) devices, which was accompanied with gaining experience in many facets of optical microscopy, atomic force microscopy and scanning electron microscopy. During this time, he also worked in chemistry laboratories where he deposited and tested self-assembled monolayers to be used with MEMS devices giving him the opportunity to gather limited experience in ellipsometry and reflectance Fourier Transform Infrared spectroscopy.
Before his promotion to member of technical staff, Crown gained other experience that ranged from teaching FBI weapons of mass destruction coordinators basic bacteriology in bioterrorism to standing up building-based as well as field-based microbiology laboratories. As a member of technical staff, he learned how to apply for project funding and manage his own projects before moving to NSRI in 2018.
COOKIE USAGE:
The University of Nebraska System uses cookies to give you the best online experience. By clicking "I Agree" and/or continuing to use this website without adjusting your browser settings, you accept the use of cookies.