Steven Distelhorst, Ph.D.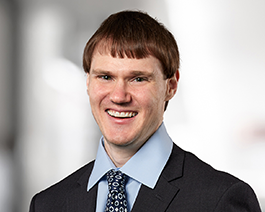 Dr. Steven Distelhorst is a senior scientist in the NSRI chemical and biological defense directorate.
In his role as senior scientist with NSRI Dr. Distelhorst:
Develops, manages and executes research, development, training and exercises of next-generation chemical and biological threat sensors and decontamination systems
Authors, edits and critically evaluates project proposals, technical reports and scientific documents
Assists with sponsor engagement and program development
Dr. Distelhorst has more than 15 years of research experience in cell, molecular and microbiology. He currently specializes in field and laboratory research efforts centered around innovative methods for CBRN hazard detection, identification and mitigation for the Department of Defense and U.S. Government sponsors.
His extensive background in scientific research has provided Dr. Distelhorst with a suite of common and specialty laboratory techniques and methodologies along with critical analysis, data presentation and troubleshooting skills. Throughout his research career he has presented at multiple conferences and authored several primary research papers. He has also been awarded the distinguished Orton K. Stark award for scholastic excellence along with other grants and awards for scientific research and presentations.
Dr. Distelhorst graduated with a doctorate in microbiology from Miami University where his research focused on elucidating the cytoskeletal and adherence proteins and structures of Mycoplasma species in efforts to identify potential antibacterial targets for these organisms.
Following his graduate studies, Dr. Distelhorst took a post-doctoral fellowship in the laboratory of Dr. William Margolin at the University of Texas Health Sciences Center at Houston (UTHealth) where he focused on understanding the spatial and temporal regulation and mechanisms involved in Escherichia coli cell division.
COOKIE USAGE:
The University of Nebraska System uses cookies to give you the best online experience. By clicking "I Agree" and/or continuing to use this website without adjusting your browser settings, you accept the use of cookies.