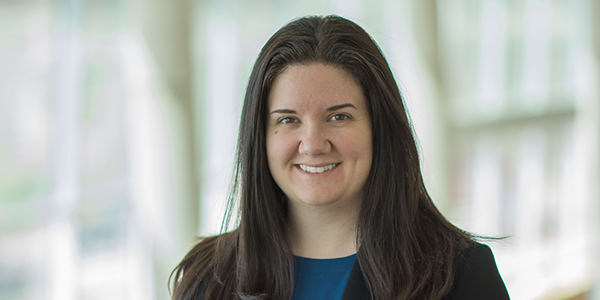 At the National Strategic Research Institute at the University of Nebraska, we utilize cyber operations to support our sponsors whose mission is to deter and degrade adversary use of weapons of mass destruction (WMD). We help them prepare and protect our nation from WMD attacks that are enabled or compounded by cyber effects.
We foresee a day when a cyber attack could occur at a mass scale and may be classified as a WMD itself. Every day we work to Own IT. Secure IT. Protect IT. — this month's motto of the Department of Homeland Security's cybersecurity month celebration.
To help prepare our country for cyber threats, NSRI conducts cyber training and exercises to:
Refine operational requirements;
Advance analytic solutions;
Create agile capabilities; and
Rapidly transition to operations.
To date, NSRI has trained more than 800 National Guardsmen and Department of Defense (DoD) analysts to contribute to the cyber mission and integrate with highly technical cyber operators. The bridge between these skill sets and knowledge bases is vast, and the gap in the human capital pipeline is dramatic for the cyber mission.
We are also capturing analytic tradecraft in machine learning algorithms to improve knowledge management and focus human analytic time on the hardest challenges. With researchers from the University of Nebraska–Lincoln and the University of Nebraska at Omaha, we are exploring the machine learning algorithms, the human-machine interfaces and the transparency to explain to a user why the algorithm made a certain suggestion which improves trust and decision-making. This work supports active counter weapons of mass destruction and deterrence campaigns utilizing cyber operations.
NSRI has participated in more than a dozen national and regional cyber exercises to facilitate learning in immersive offensive and defensive cyber gameplay. Our technologies integrate the military intelligence analysts into the cyber domain, which is highly technical and benefits from a wide aperture analysis to study the adversary intentions and capabilities
My proudest moment of 2019 just occurred in August when we successfully integrated the tactical level analysis with the operational and strategic levels across the nation for the first time in the cyber domain. The tactical level observations came from the state National Guard elements as they responded to cyber events on domestic critical infrastructure and the information was passed to national partners in near-real-time to provide situational awareness on adversary tactics, techniques, and procedures. Surveys showed that analysts felt these integrated communications and collaboration improved their productivity by 17.3 minutes every hour, a 28.8 percent improvement over manual processes. Read about that accomplishment here.
I joined NSRI because it is an agile organization willing to take risks and actively transition technology from research to operations.The world of cyber is evolving so fast that as we try new things, we are driving doctrine. This work is important to me, to NSRI and to the country.
Connect with Laura at lnolan@nsri.nebraska.edu.