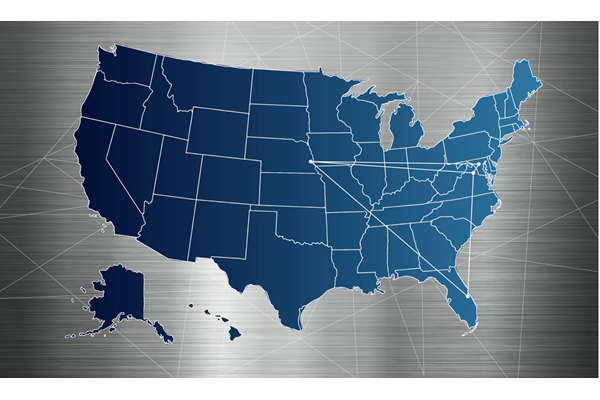 Just like the federal agencies we serve, the National Strategic Research Institute at the University of Nebraska has navigated the COVID-19 mitigation efforts with great care and a constant focus on the health and safety of our staff, students, customers and colleagues.
The past several months have brought numerous challenges — travel limitations, working from home, closing of our facilities as well as facilities operated by the University of Nebraska and our customers. Despite those obstacles, our NSRI team continued to perform well. Some examples of the positive contributions NSRI has made include:
These examples show that despite the challenges we faced, we remained steadfast and focused on our mission to support those who deter threats and defend our country.
After careful evaluation of national and local situations and restrictions, we have now taken the first step towards returning to some semblance of normal operations by reopening our offices.
As of 1 July 2020, staff and students returned to our five locations across the country under stringent health and safety protocols. We have also decreased our travel restrictions to allow our scientists and strategists more flexibility in fulfilling the needs of our customers.
NSRI personnel within our offices as well as those connecting with customers in-person, visiting customer facilities or working on campuses must adhere to all local rules and restrictions. In addition, the following internal guidance applies:
Wear a face mask when and where appropriate
Maintain social distancing of six feet as best possible
Apply sanitizer, wash hands and wipe down work area frequently
If experiencing any COVID symptoms, self-quarantine, notify your supervisor and seek testing
Be considerate of those around you at all times
Status of NSRI facilities:
NSRI Headquarters
Omaha, Neb.
Open to staff and students
Standard appointment-only access to external visitors with COVID screening
NSRI National Capital Region (NCR) Laboratory and Conference Center
Annapolis Junction, Md.
Open to staff and students
Available to customers for events, training, etc.
NSRI Space Coast Field Office
Melbourne, Fla.
Opens 1 August 2020 to staff
Available to customers
NSRI Fredricksburg Field Office & Laboratory
Fredericksburg, Va.
Open to staff
Available to customers
NSRI Office at U.S. Strategic Command
Offutt Air Force Base
Omaha, Neb.
Open with limited access for staff with COVID screening
As we navigate an ever-changing situation, we will continue to provide updates on our ability to meet internal and external objectives and to keep our customers, colleagues, students and staff informed on our status.
Let there be no doubt that I will always act in the best interest of the people involved with the National Strategic Research Institute. Beyond that, we will maintain an unwavering determination to see through all of our commitments and to take on even more important work in the future. The fact is, we count on those who keep this country safe, and we will continue to do our part to support them in any way we can.
###