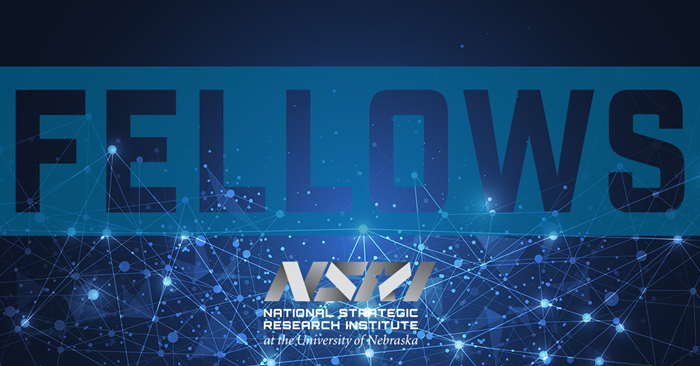 The National Strategic Research Institute (NSRI) at the University of Nebraska (NU) has launched NSRI Fellows to amplify the university's research contributions to the Department of Defense (DOD) and other federal agencies with national security missions.
The inaugural interdisciplinary cohort of 74 researchers from the University of Nebraska at Kearney, University of Nebraska–Lincoln, University of Nebraska Medical Center and University of Nebraska at Omaha will contribute their expertise, talent and foresight to build multidisciplinary teams that develop solutions for complex problems across the spectrum of chemical, biological, radiological, nuclear and explosive (CBRNe) threats.
"As a DOD-designated University Affiliated Research Center (UARC), it is our responsibility to continue to look ahead to the next threat and the next solution," said Maj. Gen., USAF (Ret.) Rick Evans, NSRI interim executive director. "NSRI Fellows will bring our institute even closer together with the experts across the university system, so we can continue to deliver on our core competencies and maintain the research and development expertise, capabilities and technology the nation needs today — and will need tomorrow."
Since it was established in 2012, NSRI has conducted and facilitated 124 projects through $180 million of contracts and grants with NU and the federal government. In September 2020 its UARC status was renewed by its sponsor, U.S. Strategic Command, with a $92 million contract vehicle.
Several of the appointed fellows have led or contributed significant deliverables to these projects that help reach the nation's national security objectives, including:
NSRI Fellows are led by Dr. Neal Woollen, NSRI senior research strategy officer.
"The COVID-19 pandemic is a vivid example of how CBRNe threats impact all of society," Dr. Woollen said. "It emphasizes the need for broad, inclusive and effective countermeasures to enhance readiness, deny effects, protect service members and society, make society more resilient and deter intentional use. NSRI Fellows are another mechanism NSRI will employ to contribute to these objectives. We have the expertise through the University of Nebraska, and we must continue to find new ways to leverage it."
NSRI Fellows are listed at nsri.nebraska.edu/fellows.