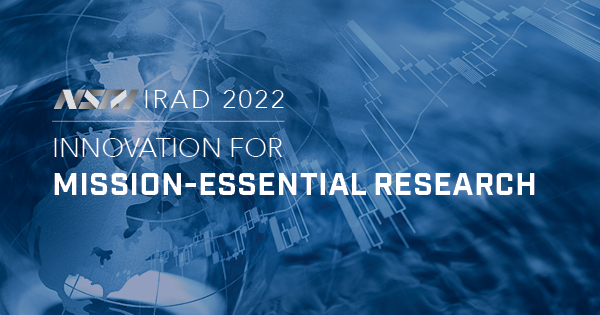 The NSRI IRAD 2022 RFP and details are available at nsri.nebraska.edu/IRAD.
University of Nebraska researchers are encouraged to collaborate and provide proposals that help NSRI meet its mission — to enable deterrence of, preparedness for and response to strategic national security threats across multiple domains through research and support.

The NSRI IRAD 2022 proposal and selection process will be administered through the NU Collaboration Initiative, which aims to enhance competitiveness of NU faculty for extramural funding by fully leveraging intellectual capacity and research resources across the campuses.

This opportunity is open to NU researchers and students and may include NSRI scientists. NSRI IRAD is in the preliminary data and application preparation category, which offers up to $40,000 in seed funding per selected project for one year.
###
About the National Strategic Research Institute
Through the National Strategic Research Institute at the University of Nebraska leading scientists deliver innovative national security research, technology, product and strategy development, training and exercises, and subject matter expertise to the Department of Defense and other federal agencies. One of only 14 DOD-designated University Affiliated Research Centers in the country, NSRI is sponsored by U.S. Strategic Command and works to ensure the United States' safety and preparedness against increasingly sophisticated threats. Read about our mission.