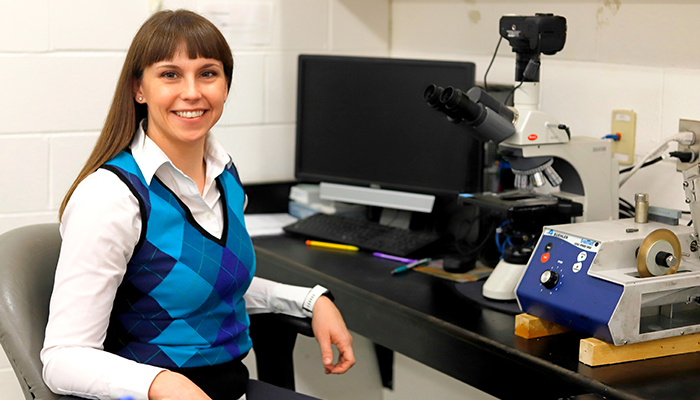 Meet Dr. Melissa Wuellner
An associate professor in the biology department at the University of Nebraska at Kearney (UNK), Dr. Wuellner received a bachelor's degree in biology with an emphasis in aquatic biology and fisheries management from Ball State University, a master's degree in fish and wildlife management from Montana State University–Bozeman and a doctorate degree in fisheries management from South Dakota State University.
Prior to her arrival at UNK, Dr. Wuellner was a faculty member at South Dakota State University. Her research interests include recreational fisheries ecology and management, the use of systems thinking and system dynamics to address complex natural resource management issues and human dimensions.
Q&A
Why are you interested in supporting national security?
Prior to learning about NSRI, I never fathomed that I would work on national security. I like to think about complex problems, and national security is in that realm.
What national security challenges do you think you could offer your expertise to solve?
My primary expertise is in fisheries ecology and management, but I am also trained in systems thinking, which transects various disciplines. Systems thinking is an approach to understanding complex problems, also deemed "wicked problems."
Biological security is one area I would like to explore. Introduced/invasive species, such as plants or insects, can be a threat to the food supply, human health and ecosystem integrity. Exploring biological security through the lens of systems thinking is something I would like to explore.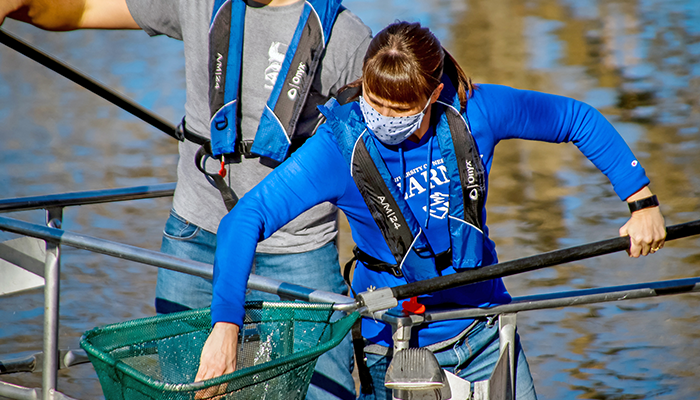 How do you think your area of expertise can contribute to national security challenges?
Systems thinking is an approach that transcends disciplines and questions. It provides a language for communicating between different stakeholders and for identifying where changes to the system could be considered. I have trained graduate students, faculty and professionals in systems thinking and would love to continue training others in this approach, no matter what area of national security they are focused in.
What do you see in the next five or 10 years in your space that you think is important for national security leaders to consider?
Some of our security concerns are probably going to get even more complicated, and efforts to address them may have unintended consequences — positive and negative. Systems thinking can help in these areas.
What are you working on right now that excites you and why?
I am working on offering short- and longer-term trainings for students and professionals with colleagues at my home institution and two other universities. We are continuously gathering data about our students' learning and have one publication so far with more will be coming in the future. I love to teach and see learning in action!
Related Publications
Learn more about Dr. Wuellner at unk.edu.
###
About the National Strategic Research Institute
Through the National Strategic Research Institute at the University of Nebraska leading scientists deliver innovative national security research, technology, product and strategy development, training and exercises, and subject matter expertise to the Department of Defense and other federal agencies. One of only 14 DOD-designated University Affiliated Research Centers in the country, NSRI is sponsored by U.S. Strategic Command and works to ensure the United States' safety and preparedness against increasingly sophisticated threats. Read about our mission.