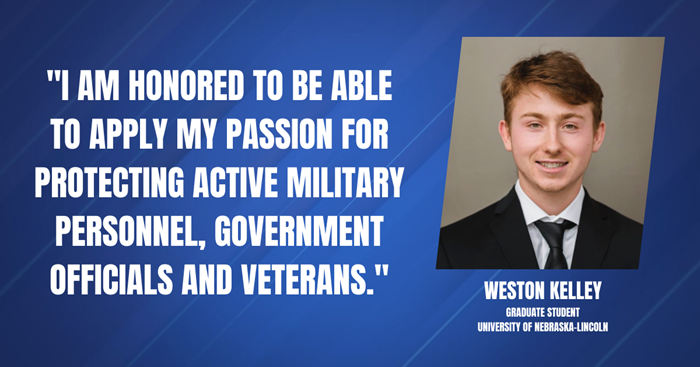 Weston Kelley is a first-year graduate student in mechanical and materials engineering at the University of Nebraska–Lincoln. He is currently contributing to a Midwest Roadside Safety Facility project through NSRI.
What is the goal of the work you are involved in through NSRI?
The objective of my research study is to design passive traffic safety devices, which provide dual functionality: capture errant vehicles and remain reasonably conspicuous to deter hostile activities without creating undue challenges or discomfort for authenticated users of Entry Control Facilities (ECF).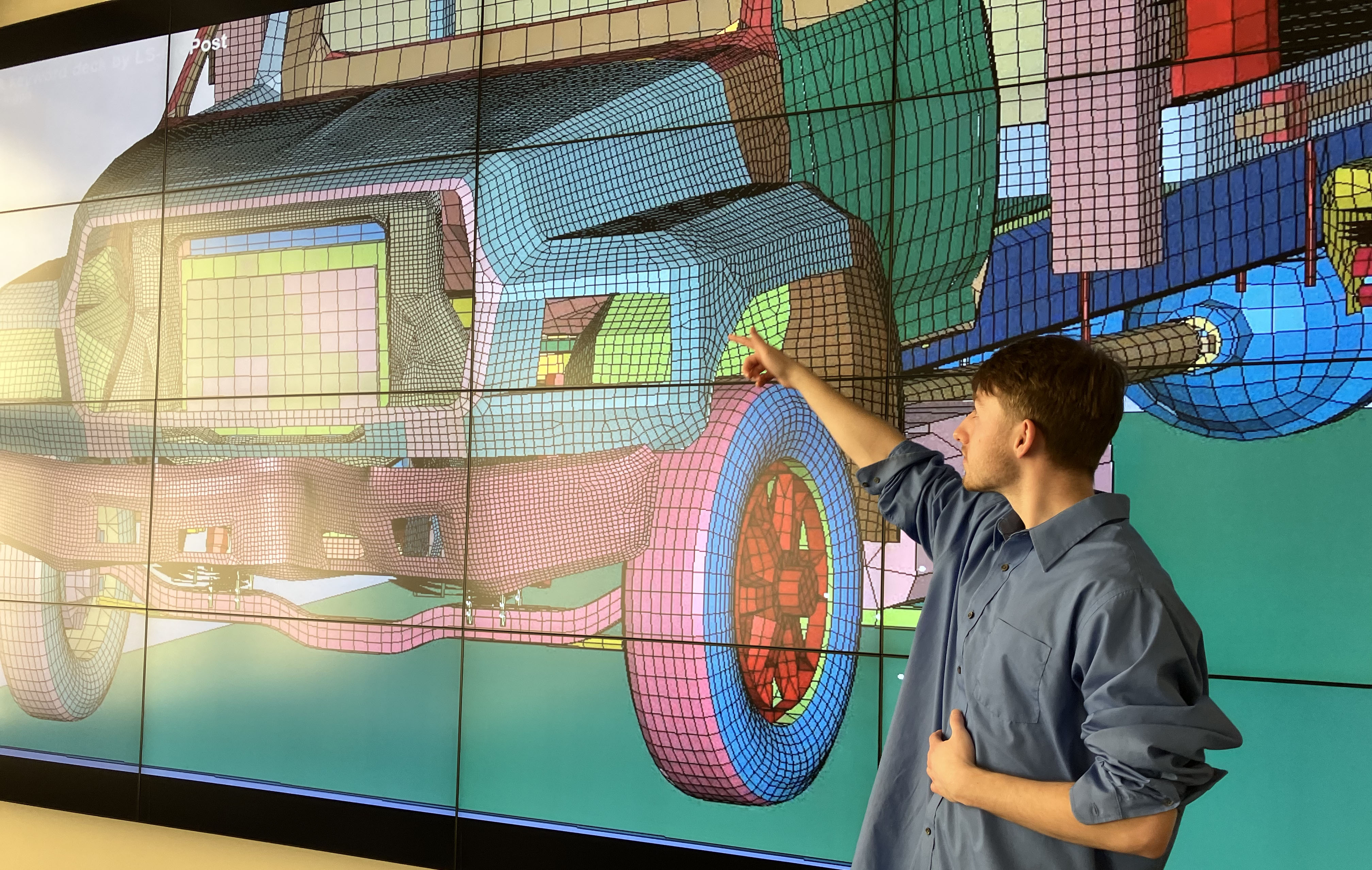 What makes the Midwest Roadside Safety Facility unique?
The Midwest Roadside Safety Facility consists of a small structures laboratory, an outdoor test site and the Holland Computing Center. The facility enables me to perform research supporting the life-saving design of roadside barriers, vehicle simulations, modeling and dynamics and oversee component and full-scale crash testing of barrier systems.
What is the most fascinating aspect of this project?
The full-scale crash testing — high-energy and violent impacts — are fascinating to watch with your own eyes. The opportunity to support warfighters and develop products for defensive applications that will be constructed and used, and to someday be able to point at installations of my design in the real world, is very exciting. I am honored to be able to apply my passion for protecting active military personnel, government officials and veterans.
What are your key takeaways so far from this work?
This project involves developing a solution from the ground up. From idea to finished product, we have to consider constraints and limit our assumptions when developing this system as this project will affect military personnel in the real world. I have been learning that balancing quality detailed engineering work while considering client financial and logistical limitations will pay dividends for this project.
Learn more about this work via the project news release.
###
About the National Strategic Research Institute
Through the National Strategic Research Institute at the University of Nebraska leading scientists deliver innovative national security research, technology, product and strategy development, training and exercises, and subject matter expertise to the Department of Defense and other federal agencies. One of only 14 DOD-designated University Affiliated Research Centers in the country, NSRI is sponsored by U.S. Strategic Command and works to ensure the United States' safety and preparedness against increasingly sophisticated threats. Read about our mission.