Adam Carlstrom, MBA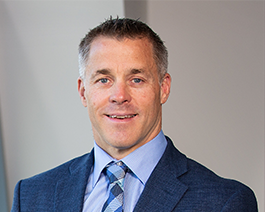 Research Director
USSTRATCOM Programs
Adam Carlstrom is the Research Director for USSTRATCOM Programs for the Nebraska Strategic Research Institute at the University of Nebraska, the DOD-designated University Affiliated Research Center sponsored by U.S. Strategic Command.
In his role, Carlstrom represents NSRI and NU with U.S. Strategic Command, the sponsor of NSRI's University Affiliated Research Center (UARC) status. This status is designated by the Department of Defense to only 15 total institutions of higher education in the country.
Carlstrom served three tours at USSTRATCOM, totaling 10 years, providing him deep operational experience of the command's mission objectives and scientific research needs.
Immediately prior to his role at NSRI, Carlstrom served for four years as Commander for the Electronic Attack Wing, U.S. Pacific Fleet, leading the finest Sailors in Navy. He successfully directed the man/train/equip responsibilities for all 15 Electronic Attack Squadron (VAQ) squadrons in addition to commanding the operational responsibilities for five expeditionary VAQ squadrons.
Carlstrom also served a command tour with the World Famous "Black Ravens" of VAQ-135 from 2012-2014. For their performance, the squadron twice earned the Commander, Naval Air Forces, U.S. Pacific Fleet Battle Efficiency Award, the Safety "S" Award, the Commander, Electronic Attack Wing, U.S. Pacific Fleet Tactical Excellence Award and the Association of Old Crows Naval Aviation Squadron of the Year Award.
His shore assignments included duty at the EA-6B Fleet Replacement Squadron and US Strategic Command serving as a Battle Watch Commander, Division Chief and the Executive Officer to the Deputy Commander.
His fleet assignments include the "Yellowjackets" of VAQ-138, the "Scorpions" of VAQ-132, the "Patriots" of VAQ-140 and the "Black Ravens" of VAQ-135, making carrier and expeditionary deployments in support of Operations SOUTHERN WATCH, ALLIED FORCE, IRAQI FREEDOM, ENDURING FREEDOM and ODYSSEY DAWN. Additionally, Carlstrom deployed with the Army's 35th Infantry Division in 2009 for Operation IRAQI FREEDOM, executing Electronic Warfare in support of American and Coalition ground forces in counter-Improvised Explosive Device and counter-insurgency operations for multi-national Corps-Iraq.
Carlstrom has accumulated over 3,000 flight hours in the EA-6B and EA-18G and was recognized as the COMVAQWINGPAC Training Officer of the Year in 2006. He holds a master's degree in business administration from Grantham University and a bachelor's degree from Miami University of Ohio, where he earned his designation as a Naval Flight Officer.
His personal decorations include the Defense Distinguished Service Medal, the Legion of Merit Medal, Defense Meritorious Service Medal, Meritorious Service Medal, Air Medal (Individual & 6 Strike/Flight) and various personal, campaign, and unit awards.
He and his wife, Deanie, reside in Papillion, NE with their two lovely daughters Madelyn and Sophia.
COOKIE USAGE:
The University of Nebraska System uses cookies to give you the best online experience. By clicking "I Agree" and/or continuing to use this website without adjusting your browser settings, you accept the use of cookies.