Allen Geist, MAS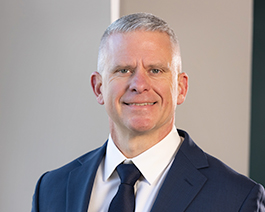 Director
Electromagnetic Spectrum Operations (EMSO) Programs
Allen Geist is Director of Electromagnetic Spectrum Operations (EMSO) Programs at the National Strategic Research Institute at the University of Nebraska, the DOD-designated University Affiliated Research Center sponsored by U.S. Strategic Command.
Mr. Geist retired from 25 years of service, most recently posted as the chief capabilities and requirements for missile defense and electronic warfare at U.S. Strategic Command.

Colonel Geist received his commission through the South Dakota State University ROTC program in 1996. He previously served as the Commander 390th Electronic Combat Squadron, Director of Operations, 390th Electronic Combat Squadron and before that as Director of Operations, 436th training squadron, Dyess AFB, TX. Prior to that he was a, B-1 Instructor and Evaluator WSO, AF Liaison Officer for the Naval Strike and Air Warfare Center (NSAWC), USSTRATCOM Staff Officer and Executive Officer to the J8 Capabilities and Requirements Director, and has deployed in support of Operation Enduring Freedom.
COOKIE USAGE:
The University of Nebraska System uses cookies to give you the best online experience. By clicking "I Agree" and/or continuing to use this website without adjusting your browser settings, you accept the use of cookies.