David Roberts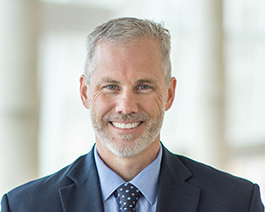 Research Director, Special Programs
Chemical and Biological Defense Programs
David Roberts is the Research Director for Special Programs at the National Strategic Research Institute at the National Strategic Research Institute at the University of Nebraska, the DOD-designated University Affiliated Research Center sponsored by U.S. Strategic Command.
In his role with NSRI, Roberts is responsible for providing leadership and support for research across the broad array of elements related to chemical and biological defense. He oversees the execution of biological defense programs and works extensively with the Intelligence Community to support several mission sets in the area of applied science and basic research and development.
Before his appointment at NSRI, Roberts worked in both clinical and research and development industries with MRIGlobal and Laboratory Corporation of America (Labcorp). He has more than 25 years of experience as a scientist, principal investigator and program manager and more than ten years of experience with mobile laboratories, including BSL-3 level Tier 1 Select Agents.
While at MRIGlobal, Roberts was the BSL-3 lab manager and the diagnostic section manager, program manager and principal investigator for MRIGlobal's Diagnostic Division. He successfully sold and executed more than $3 million in annual commercial revenue and participated in more than 15 funded clinical trials in support of FDA 510(k) and Conformite Europeenne mark submissions.
Between 2014 and 2018 Roberts participated in the Ebola response effort in Moyamba and Lakka, Sierra Leone, Conakry, Guinea and Monrovia, Liberia. He performed as Alpha and Team 1 lead for a Ebola diagnostic mobile laboratory funded by the Defense Threat Reduction Agency (DTRA). In these roles, he co-led preliminary laboratory and workflow designs to enhance West Africa's ability to process samples that significantly increased daily throughput and reduced reporting of results from more than 24 hours down to less than four hours.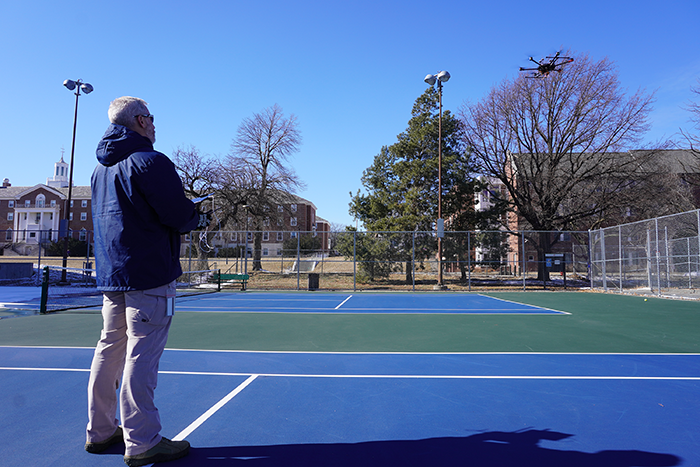 Roberts served as a visiting scientist in 2015 in Monrovia, Liberia, as the Ebola diagnostics technical lead and laboratory manager for the Liberia Institute of Biomedical Research (LIBR), where he provided confirmatory results for suspected Ebola positive U.S. expats and confirmation for local nationals. Additional responsibilities included serving as a technical mentor and trainer for local nationals on critical lesson plans for reagent preparation, Polymerase Chain Reaction theory, data analysis and quality management.
From 2003 through 2011 Roberts performed as laboratory manager for the Guardian Regional BioAnalysis Facility on board Camp Lejeune North Carolina. He managed laboratory staff, operating seven days a week, 365 days a year within the biological warfare environmental detection laboratory.
From 1995 to 2003 Roberts served as a shift supervisor for Labcorp's Microbiology reference lab in Burlington, North Carolina. Responsibilities included ensuring approximately 2,100 daily samples were accounted, processed, cultures read and reported ranging from blood culture to sterile body fluids. Roberts managed as 36-person shift and was responsible for schedule, human performance evaluations and hiring.
Roberts graduated with a bachelor's degree in microbiology from the University of North Carolina at Wilmington.
Recent Abstracts
"Rapidly Dissolvable Filters For Biological Aerosol Collection With High Collection Efficiency, 100% Extraction Efficiency, And Maintenance Of Viability For Down-stream Analysis And Inclusion Into Automatic Microfluidic Identification" | December 2022 | Chemical and Biological Defense Science & Technology Conference
"Towards Early Warning Via Advanced Biological Sampling Efforts (project Atreyu), An Automatic Biological Collection And Pcr-identification System For Remote Sensing" | December 2022 | Chemical and Biological Defense Science & Technology Conference
Featured Publications
The following publications were published prior to Roberts' employment with NSRI, but demonstrate the capabilities he brings forward.
Connect With NSRI
As the DOD-designated University Affiliated Research Center (UARC) of U.S. Strategic Command and the University of Nebraska System, the National Strategic Research Institute (NSRI) delivers solutions for strategic deterrence and CWMD mission requirements gaps. Our rapid-response capabilities and efficient contracting vehicle can help federal government program managers meet critical research and development needs. Connect with us to learn more.
Get Started
COOKIE USAGE:
The University of Nebraska System uses cookies to give you the best online experience. By clicking "I Agree" and/or continuing to use this website without adjusting your browser settings, you accept the use of cookies.