Dillon Cunningham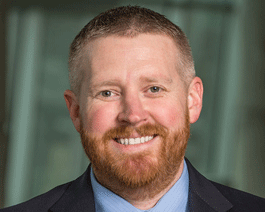 Research Director
Biological Defense Programs
Dillon Cunningham is Research Director for Biological Programs at the National Strategic Research Institute at the University of Nebraska.
He began his career as an enlisted service member of the United States Army. As a Non-Commissioned Officer, Cunningham was attached to the United States Army Medical Research Institute of Infectious Diseases (USAMRIID), the 1st Area Medical Laboratory and 520th Theater Army Medical Laboratory (TAML). During his time in the Army, Cunningham specialized in the field identification of biological warfare agents, analyzing thousands of samples in both a deployed field environment — during Operation Enduring Freedom in Afghanistan and Operation Iraqi Freedom in Iraq — and in a stationary laboratory environment — Operation Noble Eagle at USAMRIID.
After separation from the Army, Cunningham joined the Johns Hopkins University Applied Physics Laboratory and focused on the support of countering weapons of mass destruction (CWMD) efforts for the Defense Threat Reduction Agency, Special Operations Command (SOCOMP) and elements of United States Intelligence Community (IC).
As the Director of Special Projects at NSRI, Cunningham focuses on the development and execution of CWMD efforts related to SOCOM and the IC, while providing direction and leadership to a multidisciplinary team of both NSRI employees and University of Nebraska students and faculty.
In the News
COOKIE USAGE:
The University of Nebraska System uses cookies to give you the best online experience. By clicking "I Agree" and/or continuing to use this website without adjusting your browser settings, you accept the use of cookies.