John Tencer, MBA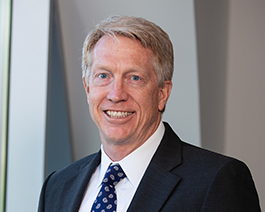 Director
Business Operations
John Tencer is Director of Business Operations for the National Strategic Research Institute at the University of Nebraska.
In his role, Mr. Tencer leads and facilitates the contracting processes of NSRI with an emphasis on responsiveness and efficiency. Learn more.
Mr. Tencer joined NSRI upon its establishment in 2012, after serving 21 years of active duty as an enlisted U.S. Marine and as an officer in the U.S. Navy Supply Corps. He served in staff and operational assignments both afloat and ashore, including various acquisition roles.
Mr. Tencer earned Defense Acquisition Workforce Improvement Act Level III certification in contracting and was selected as a member of the Defense Acquisition Corps in 2010. He received his bachelor's degree from Embry-Riddle Aeronautical University and a master's of business administration from Georgetown University.
COOKIE USAGE:
The University of Nebraska uses cookies to give you the best online experience. By clicking "I Agree" and/or continuing to use this website without adjusting your browser settings, you accept the use of cookies.