Katelyn Ideus, MA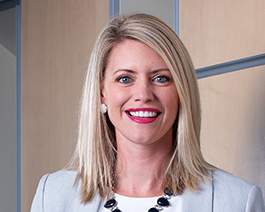 Director
Communications & PR
Katelyn Ideus serves as the Director of Communications & Public Relations for the National Strategic Research Institute at the University of Nebraska.
She guides and executes NSRI's strategic communications, producing, stimulating and delivering stories and information about NSRI and NU scientists and strategists as well as the innovations they create and the solutions they find in pursuit of national security.

Ideus previously led communications strategy for the Rural Futures Institute at the University of Nebraska and the University of Nebraska's online education initiatives, specifically the University of Nebraska High School. Prior to that, she worked in internal communications at Nelnet, Inc. Ideus also worked in physician communications for Cardinal Glennon Children's Medical Center in St. Louis, Mo., working with St. Louis University faculty physicians to support community hospitals.
Ideus holds a master's degree in integrated media communications and a bachelor's degree in news editorial and broadcast journalism, both from the University of Nebraska–Lincoln College of Journalism & Mass Communications.
COOKIE USAGE:
The University of Nebraska System uses cookies to give you the best online experience. By clicking "I Agree" and/or continuing to use this website without adjusting your browser settings, you accept the use of cookies.