Kyle Parker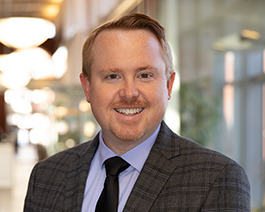 Director, Sample Exploitation and Sequencing
Chemical & Biological Defense
Kyle Parker is the Director of Sample Exploitation and Sequencing at the National Strategic Research Institute at the University of Nebraska, the DOD-designated University Affiliated Research Center sponsored by U.S. Strategic Command.
In his role as director, Parker is responsible for providing leadership and support for research across the broad array of elements related to chemical and biological defense. He directs the research, analytical support and project management for Department of Defense and U.S. Government sponsor programs.
Prior to his appointment at NSRI, Parker was a principal scientist at MRIGlobal where he served as a principal investigator on projects leveraging his background in molecular biology and sequencing technologies. He has more than 16 years of experience, including 12 years of experience working in BSL-3 laboratories with Tier 1 Select Agents.
While at MRIGlobal, Parker led several efforts to develop, optimize and validate COVID-19 assays for commercial diagnostics clients. These projects generated data in support of the client's FDA EUA and 510K submissions, respectively. He was also part of the team of scientists that performed analytical studies in support of the BARDA-funded FDA 510K submission for the T2 Biosystems T2Biothreat Panel, a molecular diagnostic test that allows for multiplex detection of six biothreat pathogens directly from whole blood samples.
From 2015-2019, Parker was an integral member of the MRIGlobal team that supported the DTRA-funded Sample to Sequence program. The goal of this work sought to develop a sample preparation, sequencing and bioinformatics workflow that would allow for unbiased detection of pathogens from clinical and environmental sample types. The developed workflow utilizes next-generation sequencing and an open-source, user friendly bioinformatics pipeline to generate actionable information in 24 hours from sample acquisition. The scope of this work also included OCONUS deployment for training and integration of the workflow into government-sponsored laboratories.
From 2007-2015, Parker served as an associate scientist and staff scientist, expanding his microbiology and molecular biology skills and becoming proficient in molecular assay design and sample preparation optimization. During this time, he supported a variety of programs with applications as diverse as infectious disease surveillance, biothreat detection, human forensics and animal health.
Parker holds a master's degree in forensic science and a bachelor's degree in biology, with a minor in chemistry, from the University of Central Florida. He is also a certified medical technologist with the American Society of Clinical Pathologists.
Connect With NSRI
As the DOD-designated University Affiliated Research Center (UARC) of U.S. Strategic Command and the University of Nebraska System, the National Strategic Research Institute (NSRI) delivers solutions for strategic deterrence and CWMD mission requirements gaps. Our rapid-response capabilities and efficient contracting vehicle can help federal government program managers meet critical research and development needs. Connect with us to learn more.
Get Started
COOKIE USAGE:
The University of Nebraska System uses cookies to give you the best online experience. By clicking "I Agree" and/or continuing to use this website without adjusting your browser settings, you accept the use of cookies.