Neal Woollen, DVM, Ph.D., MSS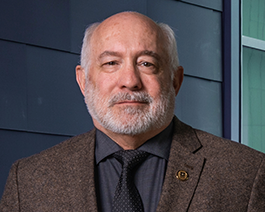 Associate Executive Director
CWMD Allied Programs
Dr. Neal Woollen is Associate Executive Director for CWMD Allied Programs at the National Strategic Research Institute at the University of Nebraska, the DOD-designated University Affiliated Research Center sponsored by U.S. Strategic Command.
Dr. Woollen guides a new cluster of directorates, including:
These directorates align with the threat-specific programs that focus on countering biological, chemical, radiological and nuclear threats but are not limited to these threat areas. Each focus on readiness, response and resilience to consequences associated with these and other national security threats.
Dr. Woollen retired from the U.S. Army Veterinary Corps in May 2018 after more than 29 years of military service.
He earned his doctor of veterinary medicine as well as doctorate degree in veterinary pathology from Kansas State University. He earned his master's degree in strategic studies from the U.S. Army War College.
Prior to his active duty military service, Dr. Woollen was engaged in production animal health research for the United States Department of Agriculture, Agricultural Research Service and received training in foreign animal disease diagnostics.
Throughout his military career, Dr. Woollen's work focused primarily on managing consequences associated with zoonotic diseases and high consequence pathogens that may cause endemic disease or be used as biological weapons.
Dr. Woollen is experienced in laboratory studies, field work with outbreak investigations and mobile platform diagnostics and response to accidental and intentional release of pathogens.
Prior to military retirement he stood up a new office in the Department of Defense focused on managing risk associated with biological select agents and toxins (BSAT), the BSAT Biorisk Program Office, that merged the disciplines of biosafety and biosecurity.
Current committees and working groups
Member of the Centers for Disease Control and Prevention Office of Public Health Preparedness and Response Board of Scientific Counselors Biological Agent Containment Working Group
Member of the leadership committee for the Coalition for Epi Response, Engagement, and Science
Highlighted publications
Neal E. Woollen and Gary W. Carter. "Consequence Management: The Local and National Response." In: Medical Aspects of Biological Warfare. Office of the Surgeon General Borden Institute, Fort Sam Houston, Texas. 2018.
Samuel S. Edwin, Virginia I. Roxas-Duncan, America M. Ceralde, Shelley C. Jorgensen, and Neal E. Woollen. "Biological Surety, In: Medical Aspects of Biological Warfare." Office of the Surgeon General Borden Institute, Fort Sam Houston, Texas. 2018.
Dragon DC, Bader DE, Mitchell J, Woollen N. "Natural dissemination of Bacillus anthracis spores in northern Canada." Appl Environ Microbiol. 2005 Mar;71(3):1610-5.
Pavlin JA, Gilchrist MJ, Osweiler GD, Woollen N. "Diagnostic analyses of biological agent-caused syndromes: laboratory and technical assistance." Emerg Med Clin North Am. 2002 May;20(2):331-50.
Leirs H, Mills JN, Krebs JW, Childs JE, Akaibe D, Woollen N, Ludwig G, Peters CJ, Ksiazek TG. "Search for the Ebola virus reservoir in Kikwit, Democratic Republic of the Congo: reflections on a vertebrate collection." J Infect Dis. 1999 Feb;179 Suppl 1:S155-63.
COOKIE USAGE:
The University of Nebraska System uses cookies to give you the best online experience. By clicking "I Agree" and/or continuing to use this website without adjusting your browser settings, you accept the use of cookies.