Wes Carter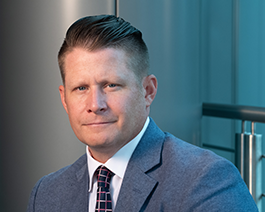 Research Director
Field Operations & Training
Wes Carter is the Research Director for Field Operations and Training at the National Strategic Research Institute at the University of Nebraska, the DOD-designated University Affiliated Research Center sponsored by U.S. Strategic Command.
Carter leads NSRI's All Hazards Response Training program, which provides training on all WMD disciplines to numerous USG agencies as well as providing support to several activities at the University of Nebraska Medical Center.
Carter played a significant role in the design and development of the Containerized Bio Containment Unit (CBCS), which is a next-generation patient transport system for moving highly contaminated personnel to specialized treatment facilities. The CBCS is in use by the U.S. Department of State. He has also been an integral part of the Department of Defense's Air Mobility Commands Transportation Isolation System (TIS), which is the DoD platform for patient transport of highly contaminated personnel.
Carter served with the Department of Defense for 21 years during which time his primary focus was WMD training and response. He formerly served as Chief of Emergency Management for United States Army Medical Research Institute of Infectious Diseases (USAMRIID) and Director of a Counterterrorism Training Program for the US Army. Carter was the primary official responsible for actionable events within his USG agency and coordinator of DoD emergency response teams.
Carter has extensive overseas deployment experience in 23 countries for disease investigation and outbreak response. He has more than 20 years of overseas operational experience while directly supporting real world response to WMD events and outbreak investigation. Experience includes national support during the Ameri-thrax investigation, Monkey pox research in the Democratic Republic of Congo and operational support during the Ebola crisis to include multiple deployments to Liberia, Sierre Leone and Guinea.
Connect With NSRI
As the DOD-designated University Affiliated Research Center (UARC) of U.S. Strategic Command and the University of Nebraska System, the National Strategic Research Institute (NSRI) delivers solutions for strategic deterrence and CWMD mission requirements gaps. Our rapid-response capabilities and efficient contracting vehicle can help federal government program managers meet critical research and development needs. Connect with us to learn more.
Get Started
COOKIE USAGE:
The University of Nebraska System uses cookies to give you the best online experience. By clicking "I Agree" and/or continuing to use this website without adjusting your browser settings, you accept the use of cookies.