Dr. Mehmet Can Vuran, director of the Cyber-Physical Networking (CPN) Lab at the University of Nebraska–Lincoln (UNL), has received a $430,000 grant from the Department of Defense (DOD) Naval Surface Warfare Center for the project, "Deep Complex-valued Convolutional Neural Networks for Joint Spectrum Sensing and Channel Estimation."
The three-year project will address highly complex and rapidly evolving challenges for the DOD regarding the use of the electromagnetic spectrum (EMS). The EMS is the invisible highway system that allows for wireless, remote and autonomous connections of equipment and platforms, but several lanes are gridlocked.
Dr. Vuran, with colleagues, collaborators and students, identifies solutions for sharing, sensing and leveraging the spectrum for several industries. Through this grant award, he is entering the national security space for the first time.
"This is a topic my group has been exploring for a long time, under the topic of dynamic spectrum sharing," Dr. Vuran said. "We are moving toward an era where wireless spectrum is scarce, and we need much more capable technology to share the spectrum. This is a much more challenging problem where we are looking at complex real-world scenarios for spectrum sensing and channel estimation.
"Our capabilities in both theoretical and practical evaluations are a great fit for national security. We are excited because we can tackle even more challenging problems."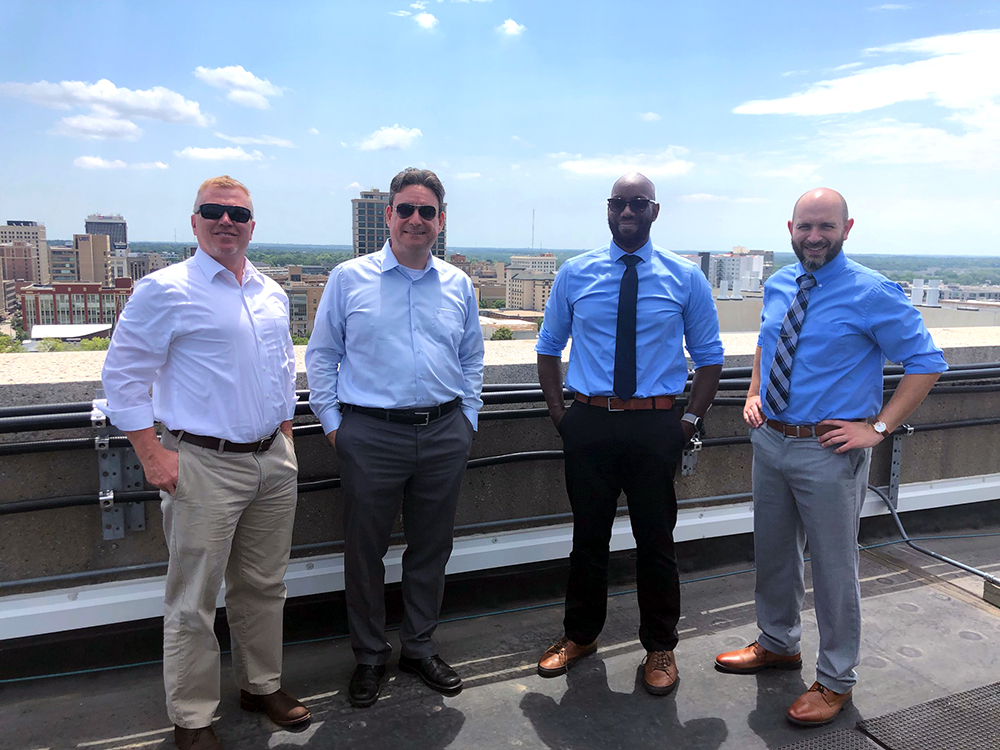 Through the grant project, Dr. Vuran will lead a research team, including two doctoral students, to explore:
Making systems autonomously aware of their environment for monitoring and sharing
Predicting activities in a spectrum
Creating dynamic spatial environments to perform spectrum sensing
Leveraging solutions across bands
Applications for remote environments such as drones or ships where the spectrum changes with time and space
Distributed machine learning solutions that can operate independently
The CPN Lab has been conducting experimental research in several of these areas for many years, taking wireless systems where they have never been before — agricultural applications, next-generation roadside barriers that will be connected to autonomous vehicles, construction site wearables for enhanced safety and high-speed communication for public safety.
"We are operating right in the nexus of machine learning solutions, wireless communications and real-world experimentation," Dr. Vuran said. "It provides tremendous learning opportunities to students and is ripe for innovation. This project is another excellent step forward for our work and our team."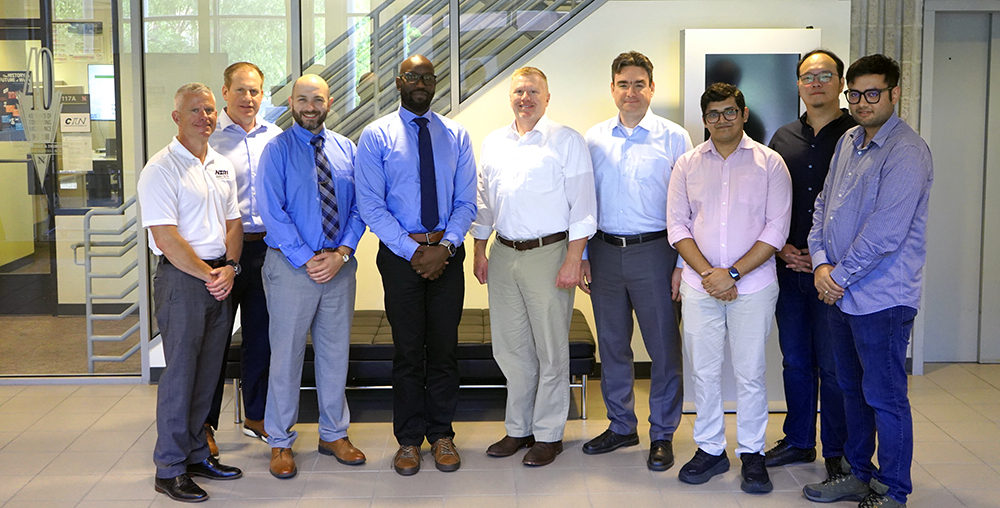 A fellow of the National Strategic Research Institute (NSRI) at the University of Nebraska, Dr. Vuran leveraged the institute's expertise and experience to understand gaps and requirements for EMS operations for national security. He showcased his lab's capabilities to potential DOD partners through NSRI-hosted campus visits and received end-user feedback from NSRI staff for his grant proposal.
"It is very easy for me to say that this project would not have been possible if NSRI's involvement hadn't been there," Dr. Vuran said. "I look forward to working with NSRI on other projects as well."
NSRI serves as the DOD-designated University Affiliated Research Center (UARC) sponsored by U.S. Strategic Command, which leads EMS operational advocacy for the DOD. Having this project begin contributing within the EMS space is "right in our wheelhouse," said Allen Geist, NSRI director for joint EMS operations research.
"This is a fantastic entry point for Dr. Vuran and his lab to start providing their expertise to the DOD," Geist said. "Whenever we can connect our DOD partners to NU problem solvers, we are thrilled to do so. The intellectual capacity of NU is built for these types of collaborations."
###
About the National Strategic Research Institute
Through the National Strategic Research Institute at the University of Nebraska leading scientists deliver innovative national security research, technology, product and strategy development, training and exercises, and subject matter expertise to the Department of Defense and other federal agencies. One of only 15 DOD-designated University Affiliated Research Centers in the country, NSRI is sponsored by U.S. Strategic Command and works to ensure the United States' safety and preparedness against increasingly sophisticated threats. Read about our mission.