After 21 years of service in the U.S. Army investigating infectious diseases, responding to outbreaks and providing WMD training, Wes Carter is keen to stay in the fray — so he creates the chaos. As the research director for NSRI field operations and training, Carter pushes the team he has led since 2016 to design the most realistic CBRNe training scenarios and courses possible for active-duty military and first responders.
"For our real-world operators, chaos is their focus — they have to be in it to learn. They have to feel the heat of the blast and be out of their comfort zone."
The U.S. leads the world in countering weapons of mass destruction (CWMD). Experienced teams from the National Guard, DHS and DOD offer skill, insight and knowledge to prepare for and mitigate crises. But during this reporting period, training shifted predominantly to response and mitigation of COVID-19. First responders also faced surging fatal drug overdoses, which reached a record high in 2021 in the U.S. — 107,000. In addition, federal authorities made what is likely the largest methamphetamine bust in U.S. history, finding 5,528 pounds of the drug.
In the global theater, Russia's invasion of Ukraine led to increased international concerns about the production and potential use of biological and chemical weapons. There was an unsettling feeling that perhaps U.S. allies weren't prepared to respond.
Because it constantly monitors the needs of the response teams it trains, NSRI was able to react rapidly to the aggressive pressure. At the onset of the pandemic, the team immediately moved high-priority training courses to online and hybrid formats when possible and produced four entirely new courses in 2021 for medical response:
Applied biosurveillance for expeditionary operations (ABE)
Situational awareness and modality
CBRNe medical response and transport
Expeditionary collection for hazardous operations
Beyond training efforts, the team also backed significant research efforts for principal investigators across the institute and NU, providing extensive tactical and technical support essential to ensuring development efforts resulted in products truly fit for end users. For example, they significantly contributed to the successful testing of a perimeter defense device in New York City.
The quality of the team's work is made possible by each individual's real-world experiences and academic background. In addition to Carter, NSRI field operations and training staff include:
Daniel Polanski, former National Guard Civil Support Team (CST) member and support element to the intelligence community
Paul Brantmier, former CST member and lead instructor in biodefense for the U.S. Army
Ken Werstak, former Federal Bureau of Investigation (FBI) special agent and WMD coordinator
Marty Sikes III, emergency management specialist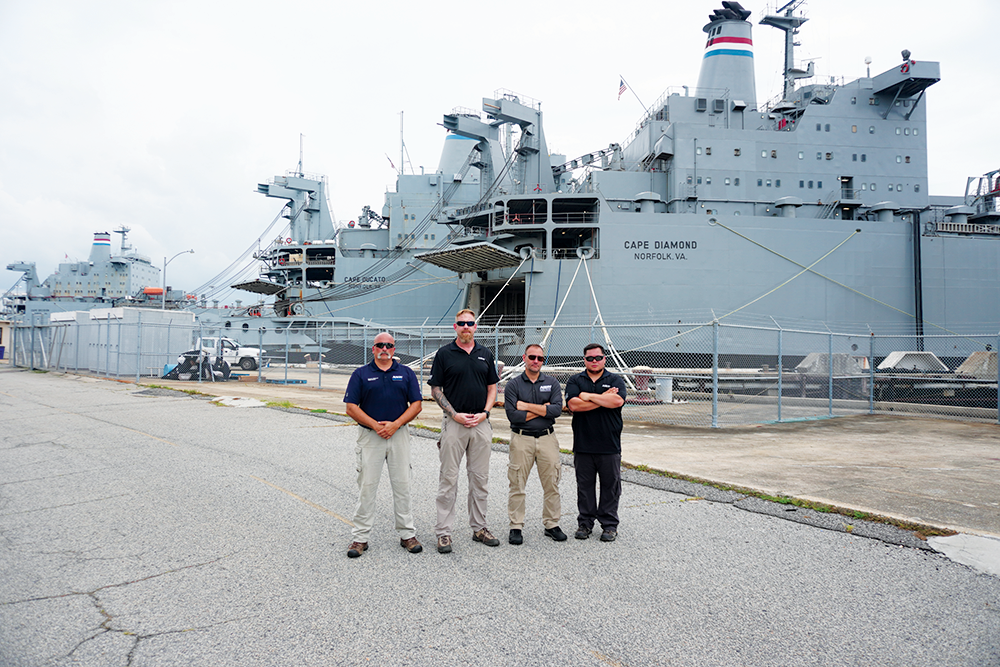 Training Highlights
Mitigation, response training via hybrid online/in-person delivery
A team from U.S. Army Combat Capabilities Development Command Chemical Biological Center was tasked with management of SARS-CoV-2 missions and needed to adapt its existing equipment, procedures and training to ensure success. NSRI supported this need by augmenting the team's existing chemical downrange operations and equipment to accommodate biological incidents.

Fifty personnel completed a virtual training option created by NSRI, and 24 personnel went on to conduct in-person, small-group exercises in donning and doffing PPE. To meet social distancing guidelines, the groups were staggered and distributed over time during on-site training.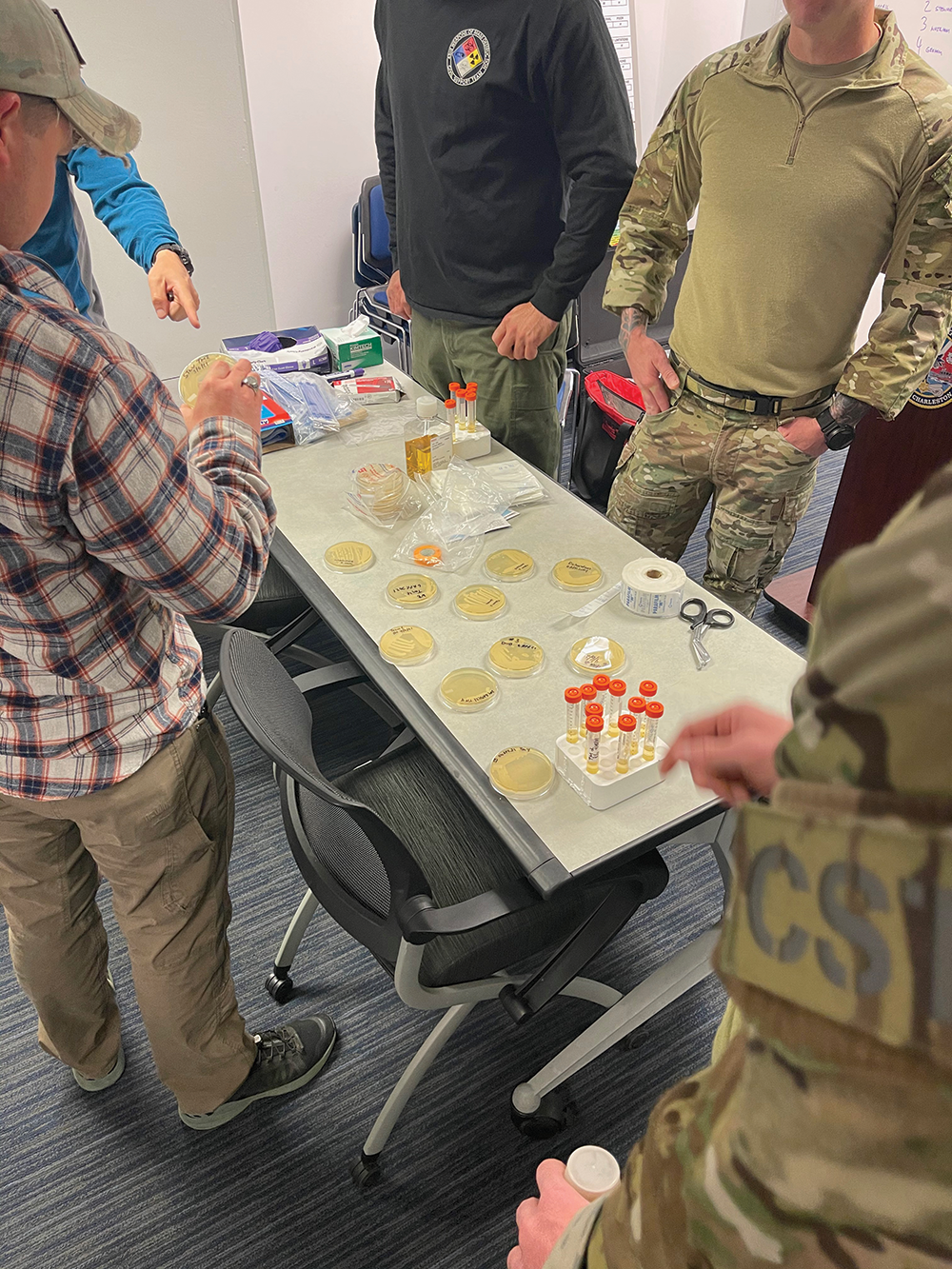 Team building at chemical training course
Personnel from CSTs and U.S. Special Operations Command participated in a socially distanced chemical signature recognition course at NSRI's 10,000-square-foot conference facility in Maryland. The course focused on detecting and identifying clandestine chemical weapons laboratories through a team-based exploration of laboratory chemical synthesis. The joint teams of participants ultimately competed to develop the best strategies to design, build and identify clandestine chemical laboratories.
"This was the most realistic training I have participated in. It was extremely informative and challenged our minds to think like the adversary."
325+ Nebraska health care providers complete burn exercises
NSRI conducted five virtual mass casualty preparedness exercises for the Nebraska Healthcare Coalitions to improve communication, coordination and treatment protocols for mass casualty events that result in many burn victims. The objective of the exercises was to test each coalition's burn annex plan, which is a requirement for the Administration for Strategic Preparedness and Response (ASPR) Hospital Preparedness Program. The exercises also achieved requirements for Nebraska Medicine's $3 million Regional Disaster Health Response Ecosystem Grant from ASPR.

The five-day event led to an action plan with innovative approaches to fill gaps for the state with recommendations to the state emergency management system medical director regarding expanded protocols for mass burn care in remote areas, enhancements of protocol distribution and engagement and identification of needs and means to train for mass casualty burn-specific management in hospital triage.
"These types of events are essential for our state and for solidifying our communities together."
Biosurveillance sampling for Czech preventive medicine operatives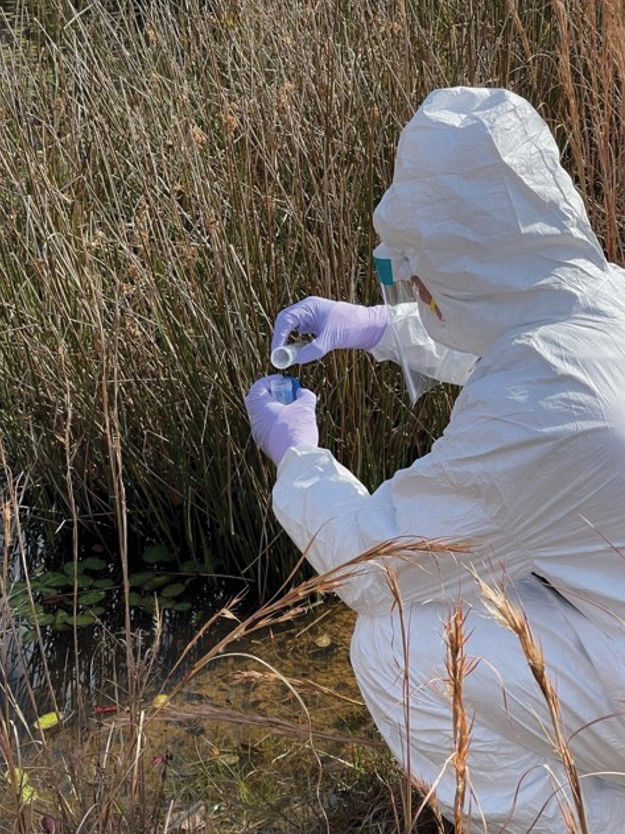 NSRI, with support and guidance from the Joint Program Executive Office for Chemical, Biological, Radiological and Nuclear Defense (JPEO-CBRND), hosted its ABE course in a field environment in Missouri for preventive medicine military operatives from the Czech Republic. Within this course, participants are trained in biosurveillance sampling techniques and tasked in teams to develop and execute biosurveillance sampling plans, traveling between field and lab environments. Students receive guidance on instrument operations, sample processing and data management to produce a biosurveillance assessment report in the area of sample operations.
10 Years of Progress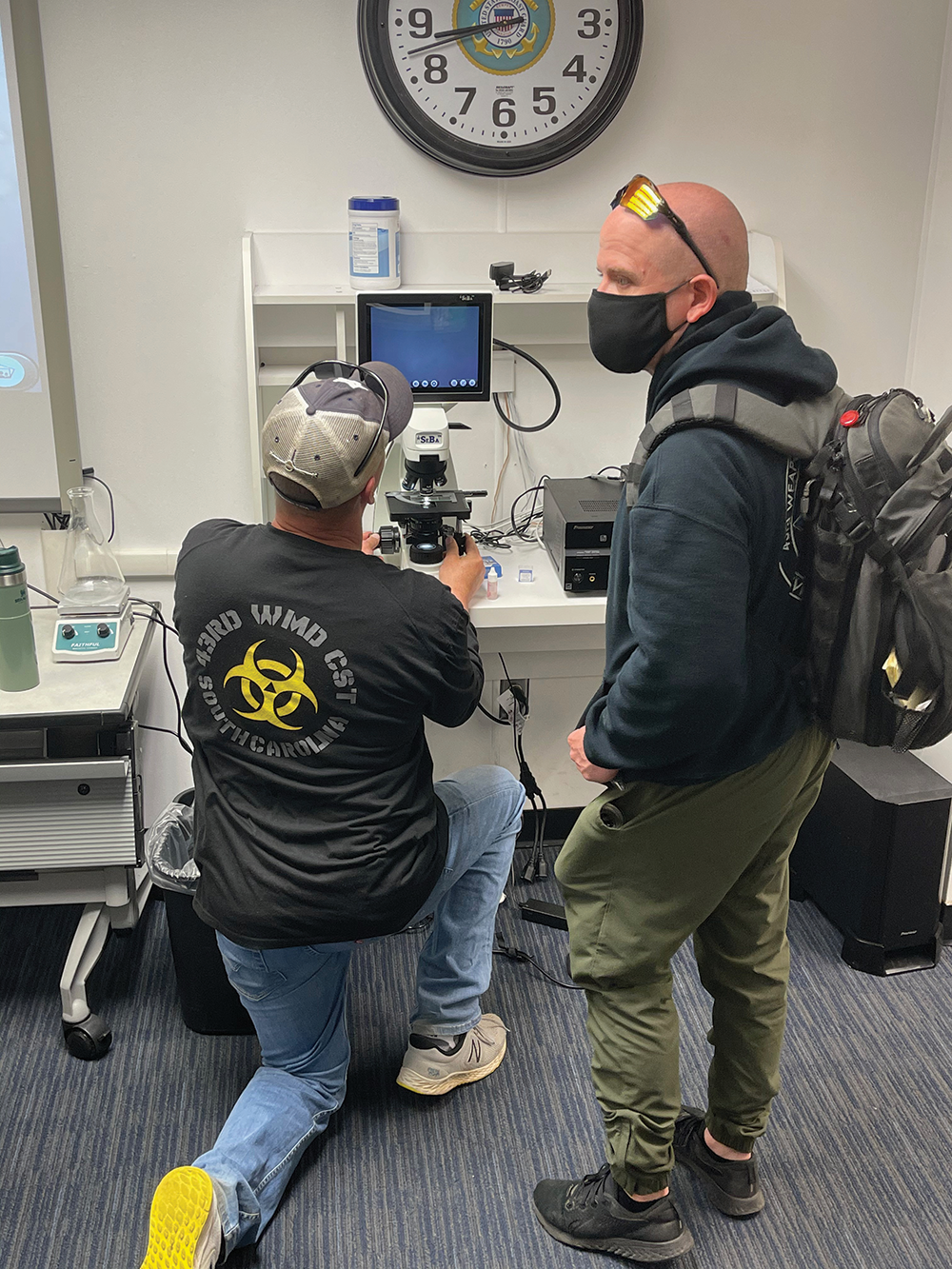 NSRI's field operations and training component is the result of its commitment as a DOD-designated UARC to fielding research solutions that land in the hands of soldiers and first responders. It came to fruition with the hiring of Carter in 2016 and has grown into a recognized interdisciplinary unit with extensive CWMD capabilities.
Focused on enhancing the skills of operators, the team has developed a course list of 26 scenario-based trainings, tabletop exercises, workgroup discussions, laboratory instruction and more.


Its analytical exercises span the entire process of receiving and reviewing information, acquiring and selecting samples, processing or preparing for incident response, managing data and predicting consequences. Full-scale exercises have involved hundreds of participants in venues ranging from professional stadiums to large ships and aircraft.


Ready for the Future
Ensuring the nation's specialized CWMD response teams are prepared means providing flexible education based in scientific research and complemented by challenging "doomsday" scenario exercises.

Going forward, NSRI will continue to offer leading training and education across the CBRNe threat spectrum. To do this, the team will bring forward emerging technologies, explore scenarios utilizing the latest tools and techniques and stay relevant by remaining nimble in the face of the ever-changing threat environment.
"The WMD response community is filled with great men and women who continually train to keep their communities safe. It is up to organizations like NSRI to challenge their plans and promote innovation and confidence in their decision-making process based on science and technology."
###
Download the full 2022 NSRI Biennial Report