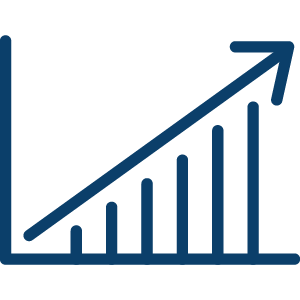 $207.5 Million
Total awards
since 2012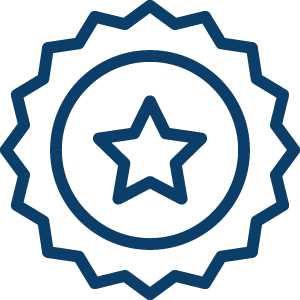 147
Total contracts and grants
since 2012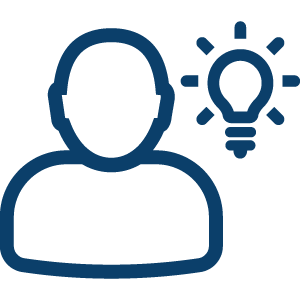 44
NU principal investigators leading projects through NSRI since 2012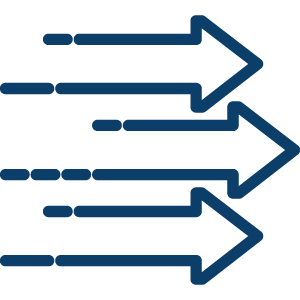 24
Current, active projects
contracted through NSRI
Celebrating A Decade
Leading researchers have extended their expertise to defense challenges through 29 projects since 2012. Led by 17 principal investigators, hundreds of contributing researchers and students have provided the unique resources and facilities of UNMC to the Department of Defense and federal government agencies pursuing national security missions.
Featured Researchers@headingTag>
Ongoing Work@headingTag>
In total, 18 UNMC researchers have served as principal investigators on projects through NSRI since 2012. Contracts have ranged from 12 months to several years in length.
The following projects are still underway.
Josh Santarpia & Daniel Monaghan@Model.HeadlineSize>
"Biological and chemical threat characterization and medical countermeasure development"
Defense Threat Reduction Agency
Established in 2020
$10.3 million
Ken Bayles@Model.HeadlineSize>
Keely Buesing@Model.HeadlineSize>
"Fielding proof of concept: En route care for acute respiratory distress system mitigation using oxygenated microbubbles"
Air Force Medical Readiness Agency
Established in 2018
$3.8 million
John Lowe@Model.HeadlineSize>
"Surveillance of pathogens causing severe infections and associated antimicrobial resistance"
Defense Health Agency
Established in 2018
$5.8 million
Mike Wiley@Model.HeadlineSize>
"Targeted acquisition of reference materials augmenting capabilities initiative"
JPEO-CBD
Established in 2018
$10 million
Fellows@headingTag>
NSRI has proudly appointed 33 UNMC researchers as fellows, bringing these experts closer to its mission space, supporting their endeavors and optimizing collaboration and innovation across the campuses.
Christopher Barrett, surgery
Ken Bayles, pathology and microbiology
Elizabeth Beam, nursing
Jesse Bell, environmental, agricultural and occupational health
David Brett-Major, chemistry
Mara Broadhurst, microbiology and infectious disease
Keely Buesing, surgery
Eric Carnes, chemical engineering
Rao Chundury, ophthalmology
Rebecca Deegan, biochemistry and molecular biology
Edward Fehringer, orthopedic surgery & rehabilitation
Babu Guda, genetics, cell biology and anatomy
Mark Hamill, surgery
Angela Hewlett, infectious disease
Corey Hopkins, pharmaceutical sciences
Kevin Kemp, surgery
Victoria Kennel, industrial-organizational psychology
Joseph Khoury, pathology & microbiology
Chris Kratochvil, clinical research & psychiatry
Ronald Krueger, ophthalmology
Marilynn Larson, pathology and microbiology
James Lawler, internal medicine
Bethany Lowndes, neurological sciences
Miguel Matos, surgery

Aaron Mohs, pharmaceutical sciences
Daniel Monaghan, pharmacology and experimental neuroscience
Stephen Obaro, infectious disease
Nicholas Palermo, computational chemistry
Gurudutt Pendyala, anesthesiology

St. Patrick Reid, pathology and microbiology

Stephen Rennard, pulmonary, critical care & sleep medicine
Matthew Rizzo, neurological sciences
Eleanor Rogan, environmental, agricultural & occupational health
Michael Rosenthal, physical therapy education
Anthony Sambol, pathology & microbiology
Alicia Schiller, anesthesiology
Micah Schott, biochemistry & molecular biology
Paul Sorgen, biochemistry & molecular biology
Denis Svechkarev, pharmaceutical sciences
James Talmadge, pathology and microbiology
Dong Wang, pharmaceutical sciences
Steven Yeh, ophthalmology and visual sciences
Sowmya Yelemanchili, anesthesiology
Elizabeth Beam@Model.HeadlineSize>
Siddappa Byrareddy@Model.HeadlineSize>
Stephen Rennard@Model.HeadlineSize>
News, Features & Mentions
Sep 12, 2023
KETV | NSRI Executive Director Rick Evans & NSRI Fellows Ken Bayles & David Berkowitz
Aug 31, 2023
Nebraska Examiner | NSRI Fellow Jesse Bell
Aug 01, 2023
The Air Force Research Laboratory
Work with NSRI@headingTag>
NSRI is NU's University Affiliated Research Center
The National Strategic Research Institute (NSRI) at the University of Nebraska (NU) is one of just 15 University Affiliated Research Centers (UARC) designated by the Department of Defense in the country. It is a nonprofit 501(c)(3) affiliated with NU and sponsored by U.S. Strategic Command (USSTRATCOM).
As a UARC, NSRI is a trusted agent of the federal government and DOD. It's primary customer is USSTRATCOM, but it conducts research and support across the DOD and with other federal government agencies with national security missions.
As NU's UARC, NSRI strategically engages university researchers, administrators and students to understand the university's capabilities and expertise so it can connect to current and potential DOD and federal government sponsors. These engagements are also used to bring forward specific customer challenges to solicit responses from NU experts.
NSRI receives funding primarily through task orders via an Indefinite-Delivery Indefinite-Quantity (IDIQ) contract vehicle through USSTRATCOM. The UARC designation and IDIQ contract vehicle provide an efficient contracting process for the federal government and DOD — more than 40 federal government agencies have leveraged this process to work with NU researchers and NSRI scientists.
NU researchers choose to work through NSRI to:
Gain access to potential funding for their work
Build their body of work with the purpose of helping our country's warfighters
Apply their expertise to defense challenges
In pursuit of its mission, NSRI guides its work, collaborations and partnerships through its:
COOKIE USAGE:
The University of Nebraska System uses cookies to give you the best online experience. By clicking "I Agree" and/or continuing to use this website without adjusting your browser settings, you accept the use of cookies.