Christopher Yeaw, Ph.D.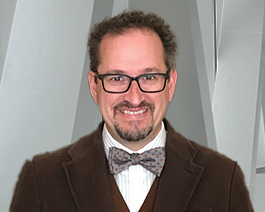 Associate Executive Director
Strategic Deterrence & Nuclear Programs
Dr. Christopher Yeaw is Associate Executive Director for Strategic Deterrence and Nuclear Programs at the National Strategic Research Institute at the University of Nebraska, U.S. Strategic Command's University Affiliated Research Center.
Read Researcher Feature of Dr. Yeaw
Immediately prior to his appointment at NSRI, Dr. Yeaw was the National Nuclear Security Administration's Senior Policy Advisor for Defense Programs, having served as the Department of Energy's lead official in the development and rollout of the 2018 Nuclear Posture Review. Formerly, he was the founder and director of the Center for Assurance, Deterrence, Escalation, and Nonproliferation Science & Education (CADENSE), a nuclear weapons think tank at the Louisiana Tech Research Institute.
From 2010-2015, Dr. Yeaw served as the first Chief Scientist of Air Force Global Strike Command (AFGSC), which was established in 2009 to organize, train, equip, operate, secure, and maintain all U.S. intercontinental ballistic missile and nuclear-capable bomber forces.
Dr. Yeaw began his career in 1996 at the Naval Surface Warfare Center as a lead missile defense engineer following his graduation with a doctorate in nuclear engineering and engineering physics from the University of Wisconsin at Madison. Next, he served as a lead nuclear weapons technical intelligence officer with the Defense Intelligence Agency.
After his tenure at DIA, Dr. Yeaw served as the Principal Advisor for Nuclear Matters to the Assistant Secretary for Verification and Compliance, during which he was a member of the first special diplomatic mission to Libya and led the initiation of the dismantlement of the Libyan covert nuclear weapons program. He then served as the Chief Scientist of the Department of Energy's Office of Intelligence.
Finally, prior to his AFGSC assignment, he was an Associate Professor and Director of the Mahan Scholars Research Program at the Naval War College in Newport, R.I., where he also founded the USSTRATCOM-sponsored Deterrence & Escalation Game and Review (DEGRE) nuclear war game series.
Recent Presentations

SMA STRATCOM Effort Speaker Session, "Challenges to 21st Century Deterrence," with Lt. Gen. (Ret) Robert Elder, PhD, George Mason University; Mr. James A. Siebens, Defense Strategy & Planning Program, Stimson Center; and Dr. Christopher Yeaw, National Strategic Research Institute at the University of Nebraska. December 9, 2021.

Hudson Institute hosted panel, "China's Coercive Missile Strategy and the U.S. Response," with Hudson Senior Fellow Rebeccah L. Heinrichs, Dr. Mark Lewis, Dr. Christopher Yeaw, and Hudson Fellow Timothy A. Walton. January 12, 2022.
Publications
Media
COOKIE USAGE:
The University of Nebraska System uses cookies to give you the best online experience. By clicking "I Agree" and/or continuing to use this website without adjusting your browser settings, you accept the use of cookies.